VIDEO: Coach Left 'Creepy' Ronda Rousey Interview Furiously After Being Disgusted by Reporter's Questions
Published 08/23/2022, 3:00 PM EDT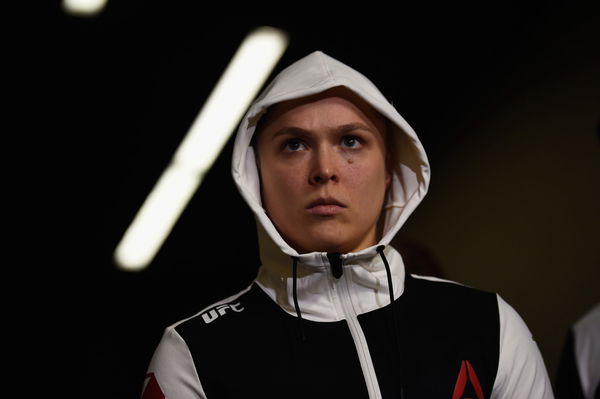 Ronda Rousey is one of the most prominent names in the female mixed martial artist picture. Her dominance in the bantamweight division of UFC made her a global star. That said, Rousey has been a part of numerous interviews, as many fans want a glimpse of their favorite star. However, once a reporter took it too far while interviewing the ex-UFC star. Here's a look back at that interview.
In 2012, 'Rowdy' was doing an interview with FrontRowFights.com while she was in Stockholm. Next to her was a renowned MMA coach, Cesar Gracie, who also once trained the former female UFC champion.
ADVERTISEMENT
Article continues below this ad
The interviewer was asking questions about Rousey's life struggle and her career. However, halfway through the interview, the reporter got too ardent about the former female UFC bantamweight champion.
"She rolled with me. And I'm like a nobody, and she kicked my b*tt. That's like a big gift for me… Your presence is amazing. The attention you pay to the moment makes my life so much more fun right now," the interviewer said. 
However, that was it for Rousey's former coach, who was watching the reporter in shock. He quickly interrupted the interviewer and addressed the elephant in the room. "This is getting really creepy for me, you two. I am gonna step over here," Gracie said. Later, he left the frame. 
Fortunately, the reporter was lucky enough, as Rousey played it cool. However, one such reporter who questioned the ex-UFC star once wasn't this lucky.
Ronda Rousey once broke a reporter's ribs after he questioned her abilities
'Rowdy' is one of the most dominant fighters in the UFC who has finished most of her fights in the early rounds. She was famous for her fearless personality and ferocious fighting style.
Despite that, once an MMA reporter, Aaron Tru, questioned her abilities. However, he later regretted it, as the former UFC bantamweight queen taught him a hard lesson.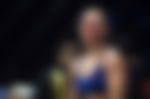 ADVERTISEMENT
Article continues below this ad
In a minute-long YouTube video, the reporter told Ronda that she doesn't possess the skills to defeat a man. This fired up the former UFC champion, and she showed the reporter why he shouldn't have doubted her.
Further in the video, 'Rowdy' slammed the reporter on the mat. As he lay flat on the floor, his facial expressions changed and Tru cried out that Rousey broke his ribs. Although the judoka apologized, it wasn't enough to ease Tru's pain. Eventually, he learned it the hard way, why Rousey is called one of the most vicious fighters in UFC history.
What are your thoughts on Rousey breaking reporters' ribs? What do you guys think about Rousey's awkward interview? Let us know in the comments section below.
ADVERTISEMENT
Article continues below this ad
WATCH THIS STORY: 5 Best Joe Rogan Memes Following Leon Edwards' Brutal Knockout Victory Over Kamaru Usman at UFC 278