VIDEO: Driver Tries to Road Rage on Donald Cerrone and Apologizes Soon
Published 04/17/2021, 2:20 AM EDT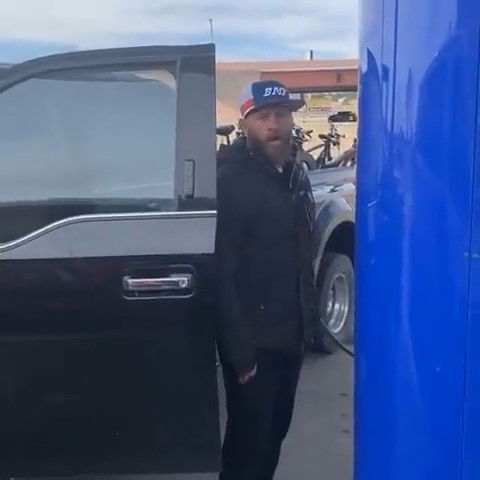 ---
---
It's never a good idea to road rage on a professional fighter, especially if it's Donald Cerrone. In a video on social media, fans can see a driver confronting another at a gas station. However, when he found out it was 'Cowboy' on the other side, he shied away from the spot.
ADVERTISEMENT
Article continues below this ad
The man drove up to the car and said, "Say, bro, you just cut me off at the light, you are lucky I don't get out of this truck and…" As he recognized Cerrone, he immediately changed his tone and said, "Uh pump your gas, pump your gas." Cerrone smiled and carried on pumping his gas.
ADVERTISEMENT
Article continues below this ad
Cerrone has made his place as a UFC legend over the years. Hence, he is one of the most recognizable fighters around as his fame precedes him. He is the all-time leader in fights taken and wins accrued. Furthermore, he is the all-time leader in finishes and holds many other notable records for his stint in the world's premier MMA organization.
'Cowboy' will return next month to fight fellow legend Diego Sanchez in the latter's retirement fight.
Is Donald Cerrone still a legitimate threat to top contenders in the UFC?
There's no denying the legend of 'Cowboy' and the legacy he has established in the promotion, but the 38-year-old has been sluggish recently and hasn't won in almost two years inside the Octagon. He last defeated Al Iaquinta in 2019. Four back-to-back losses to Tony Ferguson, Justin Gaethje, Conor McGregor, and Anthony Pettis followed.
ADVERTISEMENT
Article continues below this ad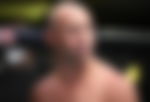 A draw against Niko Price was his last result, but the outcome was later turned into a no-contest. One can argue 'Cowboy' has only lost to former champions and interim titleholders in his slump, but those defeats have left him in jeopardy.
Hence, he will be desperate to get a win when he fights 'Nightmare' next month and prove he can still pursue his dream of becoming a UFC champion.
ADVERTISEMENT
Article continues below this ad
Also Read: A Look into Stipe Miocic and His Fire Fighting Career