Video: Former UFC Champion Michael Bisping Choked Out by His 12-Year Old Son
Published 04/30/2022, 12:11 PM EDT

Follow Us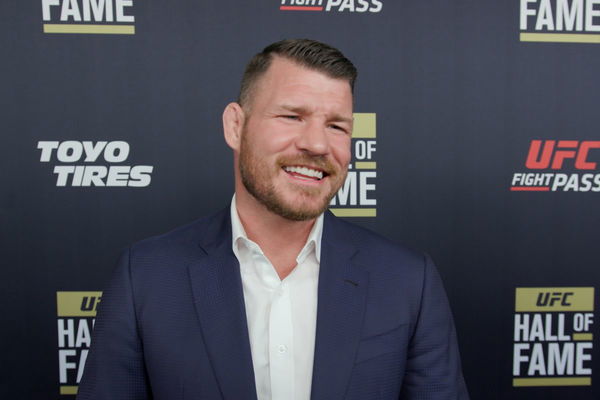 Michael 'The Count' Bisping has always been an entertainer, on and off the octagon. The former UFC middleweight champion has done it all, from fighting the best in the octagon to acting in movies and even being a commentator/analyst. He finds success in every endeavor he wishes to take on. Lately, he's been spending most of his time on YouTube, creating videos for his main channel alongside running his own podcast.
Fans seem to love his videos and continue to support his work. Recently, he posted a clip for his main channel which featured his 12-year-old son, Lucas Bisping. In the clip, we see Lucas choking out his father as a joke. Bisping was choked out via a rear-naked choke, which Lucas held for a few seconds, causing him to tap out.
ADVERTISEMENT
Article continues below this ad
WATCH THIS STORY—Tyson Fury, Kamaru Usman, Dana White, And Others React To Mike Tyson Battering A Drunk Fan On A Flight
"Oh! Jesus Christ. Oh, I am drooling. WOAH. WOAH. I almost went unconscious. I just drooled as well," said Bisping avidly, after the tap out. The two had smiles on their faces after this banter.
From the Rags to Riches
Bisping had a zero to hero career in the UFC and had to earn his way to get a shot at the title. His road to a title shot was long and hard, comprising 25 professional fights. He came close to getting a title shot on many occasions, but couldn't close it out. In addition to this, Bisping never turned down a fight and even fought opponents who later tested positive for performance-enhancing drugs (PEDs).
ADVERTISEMENT
Article continues below this ad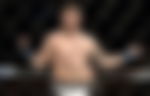 However, he finally got a shot late in his career against Luke Rockhold for the middleweight title back in 2016. He took this title fight only on two weeks' notice, as a replacement for Chris Weidman. But what followed was a shocking display from the Englishman, as he ended up knocking out Rockhold cold in the first round. Bisping defied all odds, being the underdog going into the fight and still managing to win, 
After this iconic fight, Bisping went on to fight his foe, Dan Henderson, in the main event of UFC 204. He successfully defended his title, only to be on the losing side of it in his next fight with Georges St-Pierre the following year. 
ADVERTISEMENT
Article continues below this ad
Bisping's bitter-sweet career has inspired many and proved that working hard consistently does pay off. Will we ever see Bisping return to the octagon?
Edited By: Vibhanshu Kumar