VIDEO: Former UFC Champion Robert Whittaker Shares the First Sparring Footage of His MMA Journey
Published 07/13/2021, 12:46 PM EDT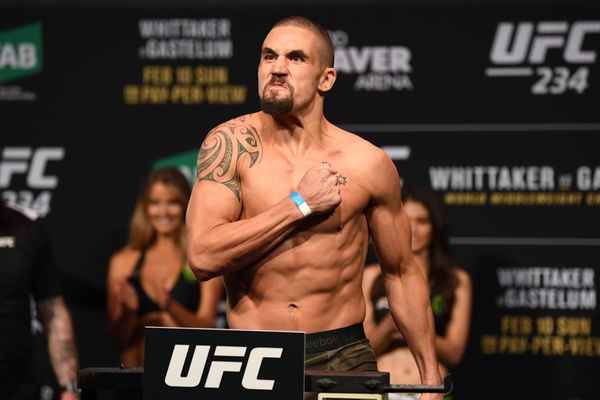 ---
---
Robert Whittaker is the former UFC middleweight champion who entered the UFC by winning the Ultimate Fighter: The Smashes. He started off as a welterweight but slowly transformed into a middleweight after an inconsistent run in the 185 lbs division. The Aussie worked his way up for three years and stacked six consecutive wins to get his first title crack at UFC 213. Now after twelve years of competing, Whittaker still remains a top-ranked fighter in the middleweight roster.
ADVERTISEMENT
Article continues below this ad
Robert Whittaker has competed as a professional mixed martial artist since 2009. But people hardly know that his love for combat sports started a long time back when he was just a kid.
In a recent social media post, 'The Reaper' shared the first-ever sparing session of his life. Robert Whittaker writes "Where it all started. #BigBadBob #1stsparringpartner #BigBadSteven #Riverwood #BobbyKnuckles."
ADVERTISEMENT
Article continues below this ad
Watch This story: 5 interesting facts about UFC you probably didn't know about
In the video, little Robert Whittaker can be seen in a friendly sparring session with his brother Steven Whittaker. The brothers start by introducing themselves as 'Big Bad Steven' and 'Big Bad Bob' and start the action with the touch of gloves.
Robert Whittaker still has the same jab
From 'Big Bad Bob' to becoming 'The Reaper' a lot has changed for Robert Whittaker. But one thing that has stayed the same is his stinging jabs. Robert Whittaker throws a lot of jabs while competing inside the octagon which is nearly identical to the jabs that he throws in his first-ever sparing video.
Another notable thing that has remained the same is his fighting style. In the video, it can be seen that Robert Whittaker is the aggressor and is pushing his brother to fight. Till today 'The Reaper' likes to push the pace by exerting constant pressure on his opponent with his jabs and karate style fighting.
ADVERTISEMENT
Article continues below this ad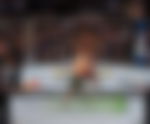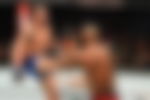 There's one difference that can be observed in his fighting stance. In the video, young Robert is fighting as a southpaw. Which means he has his right leg in front of his left leg. Now 'The Reaper' likes to fight Orthodox with his left leg forward and the dominant right leg at the back which allows him to throw powerful right leg kicks at his opponents.
ADVERTISEMENT
Article continues below this ad
Can you find any other similarities between 'Big Bad Bob' and 'The Reaper'?