VIDEO: Francis Ngannou Takes a Body Shot From a Middle Schooler in Latest Version of his Body Shot Challenge
Published 04/16/2021, 2:31 AM EDT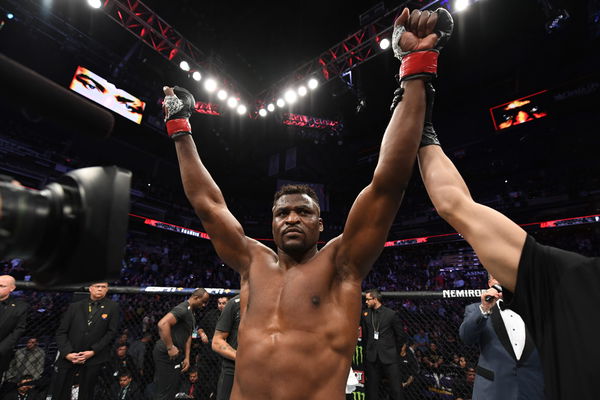 ---
---
Francis Ngannou may be the newly minted UFC heavyweight champion, however, some things never change. 'The Predator' is back in the gym following his win over Stipe Miocic at UFC 260 and has returned to a familiar training regime. A video grab via Ngannou's social media revealed that he's still partaking in the body shot challenge.
ADVERTISEMENT
Article continues below this ad
Ngannou has put together a rather cohesive series that sees him take on hard body shots from some heavy hitters. However, his recent video has something for everyone as the champion took a shot from a middle-schooler as well. However, to balance things out, The French-Cameroonian fighter made sure to take on a few blows from a middleweight fighter.
ADVERTISEMENT
Article continues below this ad
Francis Ngannou has captured the attention of fight fans with his affable personality every time he steps out of the octagon. However, inside the cage, 'The Predator' remains a force of nature who has left several top contenders starched in his wake. It's this duality between his affable and ferocious side that made him a compelling character in the MMA world.
UFC 260 rewind: Stipe Miocic vs Francis Ngannou
Speaking of his in-cage ferocity, 'The Predator' put it all on the line when he faced Stipe Miocic. The bout was a rematch roughly three years in the making that had left fans wanting more. The re-booking delivered in more ways than one as Ngannou actualized his goal of becoming the undisputed kingpin.
ADVERTISEMENT
Article continues below this ad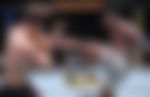 Heading into the fight, the KO specialist was on a four-fight knockout streak, and fans expected nothing short of violence. Francis Ngannou made good on his promise and knocked out Stipe Miocic in round 2. What's more, he showcased an insane overall evolution to all facets of his game, not just power punching.
Ngannou is a force to be reckoned with going forward, and he has the potential to truly make it big in MMA. The UFC's heavyweight division needs another star attraction like Brock Lesnar and Francis Ngannou fits that bill. Going forward, 'The Predator' will be keen to secure the biggest match-ups possible to elevate his own stock.
ADVERTISEMENT
Article continues below this ad