VIDEO: Khabib Nurmagomedov and His Team's 3–1 Attack on Former UFC Heavyweight Champion Daniel Cormier in an Unusual & Hilarious Sparring Session
Published 01/21/2023, 5:32 AM EST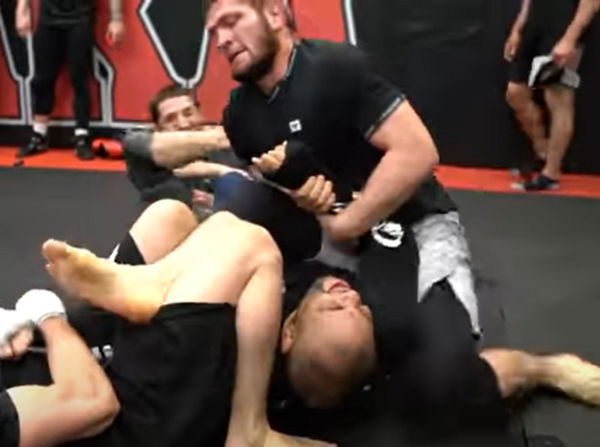 Khabib Nurmagomedov has dominated the world of mixed martial arts even after his retirement as a UFC contender. The Dagestani warrior became a coach after concluding his fighting career and made sure that his disciple, Islam Makhachev, inherited the lightweight champion's title. Furthermore, his cousin, Umar Nurmagomedov had been dominating in the arena of Bellator MMA before entering the UFC as a bantamweight warrior. However, the fact remains intact that the Dagestani fighters are commendable wrestlers. This has been proven by the team, time and time again. Previously in 2021, the UFC commentator and former fighter, Daniel Cormier, found himself in the clutches of Nurmagomedov's team at AKA. Without a doubt, DC could not do anything except yell and ultimately tap out.
DC has sparred with Nurmagomedov a couple of times at the AKA. There was a time when the former heavyweight champion engaged Khabib Nurmagomedov with sets of WWE moves. Not only did it impress the onlookers, but also the ones who saw the video online.
Daniel Cormier tapped out by the Dagestani Team
ADVERTISEMENT
Article continues below this ad
Previously, Javier Mendez released a video on his YouTube channel, 'Javier Mendez Podcast', that showed Cormier in action against Umar Nurmagomedov, Tagir Ulanbekov as well as 'The Eagle' himself. Without a doubt, the commentator was easily pinned down by the fighters and was forced to tap out.
Although it was friendly sparring, DC went ahead with the three warriors at once. 'The Eagle' and his cousin took hold of each of Cormier's arms and held them in place with armbars. DC's left leg was controlled by Ulanbekov with a heel hook. With nowhere else to go, DC kept shouting, "What is this sh*t?"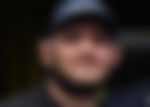 Furthermore, DC kept asking for help from Coach Mendez, who consistently denied it. Mendez claimed, "I can't wrestle." All the while, the Dagestani team declared the move as the 'Russian crucifix'. Nevertheless, the games ended with everyone smiling and happy. But it wasn't the first time DC engaged in play-wrestling with Nurmagomedov.
ADVERTISEMENT
Article continues below this ad
Daniel Cormier showed off his WWE moves but regretted it immediately
The American Kickboxing Academy has witnessed many fun moments involving Nurmagomedov and Cormier. One such moment was when DC smashed the former lightweight champion with special WWE moves. 
In the video from three years ago, DC wore a mask and acted as if he were punching Khabib Nurmagomedov. However, the games hilariously ended with the team taking down the commentator. Without a doubt, the act amused everyone present in the gym. 
ADVERTISEMENT
Article continues below this ad
Watch This Story: End of Khabibs Takeover in MMA!
What are your thoughts about the strong bond of friendship between DC and the Dagestani team? Let us know in the comments down below.