Video: UFC Fighter Takes Revenge After Disrespectful Will Smith-Style Slap by Opponent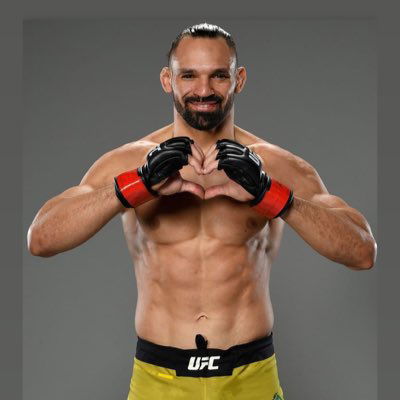 Revenge is a dish best served cold. Or really fast in the UFC octagon in Michel Pereira's case. Zelim Imadaev might have crossed the line in Pereira's mind when he slightly slapped him on the face during the weigh-ins. Pereira was offended by it and let it all out in the octagon.
UFC Fight Night 176 was a great performance by Michel Pereira. A thorough entertainer, Michel Pereira is known for his flashy moves in the octagon, giving the fans a lot more than what they expect from him. With explosive punches and acrobatic moves, Pereira bested Imadaev in the octagon for 3 rounds and finally submitted him.
ADVERTISEMENT
Article continues below this ad
WATCH THIS STORY–Conor McGregor's Super-Human Body Transformation After The Horrific Injury At UFC 264
Set to face Santiago Ponzinibbio in a welterweight bout at UFC Fight Night 206, we can't wait for Pereira to turn the heat up on entertainment like he usually does.
UFC fighters serving a slice of revenge in the octagon
Revenge moments in the UFC octagon are not uncommon. Although fighters try to keep it straight to business, in an attempt to sell the fight better, the fighter makes their affair a personal one.
One of the most significant counts of revenge being served in the octagon was during the Khabib Nurmagomedov and Conor McGregor fights during UFC 229. Lauded as the most anticipated and highest-selling fight, it was an understatement to say that these two fighters hated each other.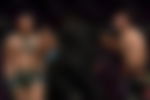 Conor McGregor, who made many comments regarding Nurmagomedov's culture and personal life, affected the Dagestani. However, the disparity in skill and work led to the Russian dominating the Irishman and submitting him later in the fight.
ADVERTISEMENT
Article continues below this ad
Another instance was when Conor McGregor moved to lightweight to fight, then-champion Eddie Alvarez. The two of them clearly had their own personal disputes, fueled by a desire to sell the fight really well. After all the trash talk back and forth, some targeted well at Conor McGregor, but the Irishman tasted victory. This made him the very first double champion in the UFC to hold titles simultaneously.
What's next for Michel Pereira?
Michel Pereira might be as entertaining as they can get. But one thing that can't be left out is that he's climbing the ladder steadily. Flashy and entertaining might be the recipe for selling fights, but sheer skills can never be ruled out.
ADVERTISEMENT
Article continues below this ad
The Brazilian is set to face Santiago Ponzinibbio next. This marks another important fight for him to move up the welterweight ladder. Will he be able to last with the tougher fighters? Only time will tell.
Edited By: Vibhanshu Kumar