VIDEO: Who is the Better Trash Talker- Conor McGregor or Chael Sonnen?
Published 03/01/2021, 8:52 AM EST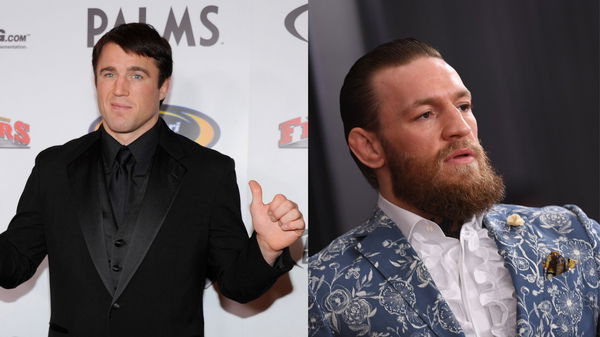 ---
---
The title of being the best trash talker in the UFC is often debated between two men who are bonafide stand-outs. Modern-day UFC fans will cast the name of Conor McGregor as the greatest trash-talker in the history of the promotion.
ADVERTISEMENT
Article continues below this ad
However, long-time fans of the sport are quick to prop Oregon's own Chael Sonnen up as one of the very best in the biz as far as trash talk is concerned.
Both men have drastically different styles; however, it is clear that they have both been impactful with time. Furthermore, there hasn't been a shortage of highlight-reels circulating social media that pit both men against each other.
ADVERTISEMENT
Article continues below this ad
However, on one rare occasion, the two maestros went head-to-head at a press conference in an all-time great tussle.
A number of fans believe that McGregor got the better of Sonnen on the mic; however, this is heavily debated. With such varying styles, it's hard to narrow down exactly what it means to be declared the ultimate trash-talking king.
One thing is for sure, fans will forever rage about this issue.
Masters on the mic: Chael Sonnen vs Conor McGregor
'The American Gangster' is looked at as the pioneer of trash-talking as he brought it to a time when the sport was more subdued.
ADVERTISEMENT
Article continues below this ad
Sonnen preferred to outsmart his opponent and his insults were often meant to demean his foes' intellect. His verbal jabs certainly worked wonders as he provoked reactions out of almost all his adversaries.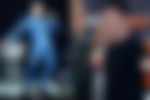 Notably, Sonnen was able to rile up the perennially calm Silva, and the two sold well at the pay-per-view box office. In relative contrast, McGregor's style on the mic is a little brasher, and he prefers overpowering his opponent. This approach turned out to be highly effective, to say the least, and his status as a star proves that.
ADVERTISEMENT
Article continues below this ad
Regardless of you who think comes out on top, both men enjoyed tremendous success at the height of the power. Sonnen held major live-gate and pay-per-view records up to the time when Conor McGregor came along. There's no question that trash-talking has its place in fight sports and both Sonnen and McGregor are stalwarts in that department.