WATCH: Featherweight Conor McGregor Advises 205-Pounder Jon Jones How to Throw a 'Nasty Kick'
Published 03/27/2022, 12:30 PM EDT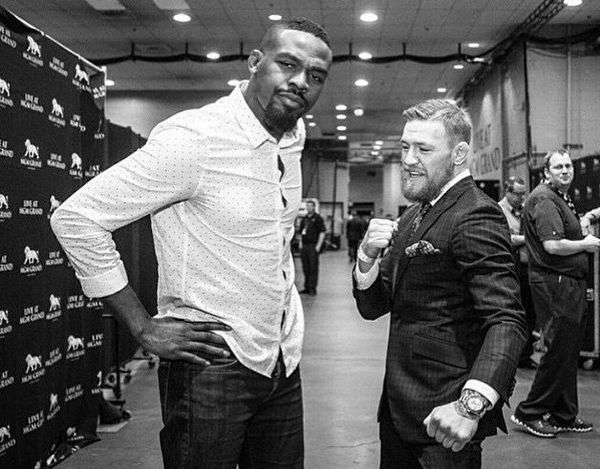 Conor McGregor and Jon Jones have quite similar paths in terms of having immense success inside the octagon but not having smooth affairs outside the octagon. Both the fighters achieved greatness inside the premier MMA organization and perhaps are two of the most prolific fighters in the history of MMA.
ADVERTISEMENT
Article continues below this ad
At the UFC's 'The Time is Now' press conference in Las Vegas, the UFC had several superstars from various weight categories as it was the launch campaign for UFC 2015. There both Conor McGregor and Jon Jones talked to each other and exchanged MMA knowledge.
ADVERTISEMENT
Article continues below this ad
Jones asked 'The Notorious', "That last fight, did you plan on trying to throw that kick right away? You came with your (mimicked the kick)"
McGregor asked, "hook kick?"
'Bones' answered, "yeah."
McGregor explained why and how he did it, "When you get guys that play the parry game a lot. So, many guys stand like this and have that parry game. You give them a sidekick and get them to parry that, and that hook kick comes there. See, they don't even come to. It comes here, and it goes up here [pointing to jones]."
McGregor added, "It's like a hook, only it's a foot."
Chris Weidman, who was observing the whole conversation, said, "Wonderboy broke somebody's eye socket with that."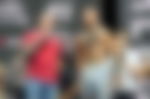 Jones further asked, "So, you started low?"
McGregor agreed with Weidman's comment, "It's a nasty, nasty kick."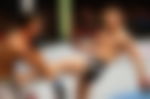 Again, Jones wondered, "So, how are you doing it, you're starting low?"
The Irishman said and imitated, "Like, as if you're throwing a sidekick, boom, like that. It was like 'boom'"
Jones further asked, "You did that to the body? You hit it to the body?"
McGregor replied, "No, I did to the VMO or the head. It's better."
While this conversation between the two garnered much attention, this wasn't the first time the two superstars shared the stage.
Conor McGregor and Jon Jones at UFC 178 Q/A
ADVERTISEMENT
Article continues below this ad
During the starting days of 'The Notorious', the UFC once scheduled him to fight in Jones' undercard. Although that couldn't materialize, the two UFC superstars had an amazing moment at UFC 178 Q/A with their opponents from Louisiana, Daniel Cormier, and Dustin Poirier, and the fans.
McGregor was at his peak in terms of both the performances, but chiefly his mic work at the time. Hence, the Irish superstar owned the Q/A session.
ADVERTISEMENT
Article continues below this ad
WATCH THIS STORY – Conor McGregor Sean O'Mally And Other UFC Fighters Reactions To Khabib Nurmagomedov's Boycott Colby Covington Comments
What do you think of this exchange between Jon Jones and Conor McGregor? Let us know in the comments.