WATCH: When Khabib Nurmagomedov Took on a Live Bear
Published 02/16/2021, 1:15 AM EST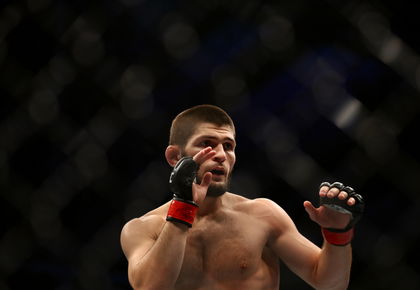 ---
---
Khabib Nurmagomedov is one of the most sought after names in the sport of MMA. The Dagestani mixed martial artist is the current UFC Lightweight Champion. He is also #1 in the UFC men's pound-for-pound rankings. 
ADVERTISEMENT
Article continues below this ad
The Russian boasts of a number of records to his name. However, one of the most impressive records is that of the longest win streaks in the promotion. He holds a record of  29-0 in his MMA career and has also won Combat Sambo World Championship.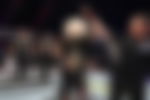 In one of his interviews, this is what he said, "I know a lot of fighters fight for the money, but money is not everything for me. I know money is very important for life, but I have money.
ADVERTISEMENT
Article continues below this ad
"I never use MMA to make money. MMA for me is about my life, about my blood, and about everything I do all my life. Money, I can make money with other stuff. I have money and have everything. I need the belt."
The Eagle fighting a bear
Nurmagomedov spent most of his early life in a small village in Russia. There have been videos and pictures of the then 9-year-old fighter wrestling with a bear. It was seen that 'The Eagle' is hitting single legs, high groin rolls, and double legs against his ursine rival.
When asked about Nurmagomedov's fights with a bear, his father Abdulmanap said this, "Firstly, a child always wants his father to see what his son is capable of.
"It is a pity that there was nothing more interesting when he was younger. In the end, this was a test of character more than exercise." (h/t- ToFight.Ru)
The undefeated lightweight champion's father Abdulmanap has been a pillar of success for his son. He called his fighting with bears an old habit and is more of a test of his character. Bears are an old friend of The Eagle, and he has been wrestling with them from a young age.
Is Khabib Nurmagomedov the GOAT?
The 29-0 lightweight fighter has undoubtedly proved himself in all ways possible. He is considered one of the superstars in the UFC. His fan following definitely reveals how much people are eager to see him in the octagon.
The fighter is a dominant athlete in the world of Mixed Martial Artist who enjoys knocking out his opponents. In one of his interviews, this is what he said, "My background is to smash opponents – make him flat, make him give up, make him broken; this is my style. This is what I  do all my life.
"I have wrestling guys as opponents, I have striking guys as opponents – it doesn't matter; all the time, I keep going. This is not about, 'Now I have this opponent and now I have to break him.' This is my style.
ADVERTISEMENT
Article continues below this ad
"It doesn't matter who my opponent is, it doesn't matter. I'm going to keep going and I'm going to break these guys."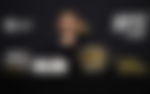 The 32-year-old declared his retirement after his last fight against Justin Gaethje at UFC 254 because he did not want to fight in the absence of his father.
ADVERTISEMENT
Article continues below this ad
With an undefeated professional record of 29-0, all the MMA fans around the world are eagerly waiting for his comeback. He is undoubtedly one of the best fighters out there who is an inspiration to a million fans from all over the world.