WATCH: Khabib Nurmagomedov Shares a Heartwarming Moment With Kamaru Usman's Daughter & Father
Published 03/06/2022, 9:59 PM EST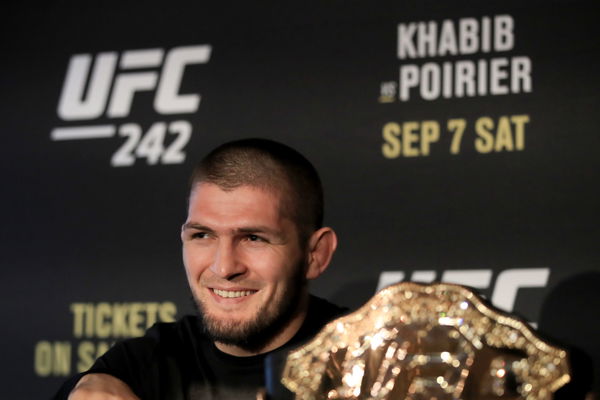 Khabib Nurmagomedov has one of the most legendary legacies in the sport of MMA. The Dagestani fighter retired his gloves after having 29 consecutive wins. In his entire fighting career, 'the eagle' had not even lost once. 
While away from the octagon he has always been respectful towards other fighters, in it, he's spared no one. Notably, ever since his retirement, Khabib has been playing the role of a coach for his fellow Dagestani fighters. 
A recent video captured Khabib's behind-the-scenes of UFC 272, where he was present with his team and Kamaru Usman's father and daughter. Khabib was extremely warm to them and shared heartwarming moments with 'The Nigerian Nightmare's' family. 
ADVERTISEMENT
Article continues below this ad
He asked Usman's dad about his health and also referred to him as his "new friend". Nurmagomedov even spoke to Usman's daughter about her interests.
He asked her, "What do you like most, gymnastics or jiu-jitsu?" Usman's daughter said she likes gymnastics more because she gets to do splits and backflips.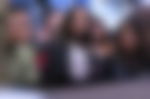 The UFC Hall of Fame welcomes Khabib Nurmagomedov
The UFC welcomed Khabib Nurmagomedov into their prestigious Hall of Fame after he retired from the sport almost two years ago. Not to forget, 'The Eagle' demolished every single fighter he's faced in the octagon with ease, and barely took any damage.
ADVERTISEMENT
Article continues below this ad
The UFC welcomed the Dagestani fighter into the prestigious Hall of Fame at UFC 272, where Khabib was present as a coach for his younger cousin, Umar Nurmagomedov.
After being one of the most accomplished fighters in the world, Khabib is on a quest to become the greatest coach in the sport. He has been training Islam Makhachev, who is well on his way to earning a lightweight title shot. In front of him stands Charles Oliveira, who has stolen the division from Nurmagomedov after the Eagle's retirement.
ADVERTISEMENT
Article continues below this ad
Charles Oliveira rules the lightweight division, but one cannot deny Khabib Nurmagomedov's reign of terror. However, Do Bronx will have a giant smile on his face upon hearing Khabib's Hall of Fame induction. This more or less cements Khabib's retirement from the sport, but he leaves behind a legacy that no one will ever be able to replicate.
WATCH THIS STORY: Event Recap: Best Fights From UFC 272- Colby Covington vs Jorge Masvidal