WATCH: Michael Bisping Gets Blood Drain Removed From His Neck
Published 01/28/2021, 1:31 AM EST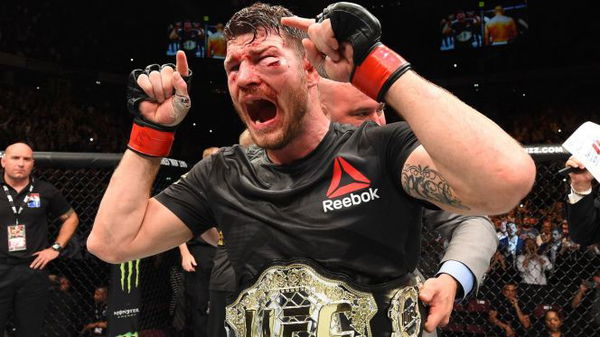 ---
---
Michael Bisping is a warrior through and through. The former UFC middleweight champion was not one to back away from challenges and has fought anybody offered inside the Octagon. He has competed against some legends of the sport,s beaten many of them and became a UFC champion.
ADVERTISEMENT
Article continues below this ad
Naturally, those hardships have taken some serious toll on his body. He recently underwent neck surgery, 3 years on from his retirement. Bisping has taken to social media to keep his fans updated about his stint at the hospital.
ADVERTISEMENT
Article continues below this ad
He took to Twitter to post a video of his drain getting removed. The drain is a piece of medical equipment that is placed to not allow blood to pool after surgery and become a problem. After minimal output, one can pull them. The hole from the drain closes off on its own.
'The Count' can be seen in pain as it looks like an animal crawling under his skin in the video. Nevertheless, this only shows the amount of taxation these athletes put on their bodies for the fans' entertainment.
Just over a year ago, Bisping had to have a knee replacement operation. He also has vision in only one eye as he suffered an injury to his eyes in his fight against Vitor Belfort in 2013.
Despite all that, he carried on gamely inside the Octagon and eventually realized the pinnacle of all rewards in the sport, the UFC gold.
Michael Bisping is one of the greatest ever to do it
ADVERTISEMENT
Article continues below this ad
Bisping was a skilled fighter whose biggest trait was being tough as nails. After arriving from the Cage Warriors promotion in 2006, it took him 10 years to get his first title shot in 2016. He defeated then-champion Luke Rockhold at UFC 199 by knockout to become the undisputed No.1 middleweight on the planet.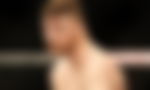 Bisping had mic skills that very few could match. His straight forward trash talk never failed to get under his opponents' skin and rile them up. He was a true star in all aspects who left it all inside the Octagon for the sake of the sport.
ADVERTISEMENT
Article continues below this ad