WATCH: MMA Instructor Pins Down Shoplifter Accused of Assaulting a 19-Year-Old 7-Eleven Employee
Published 06/24/2022, 5:20 AM EDT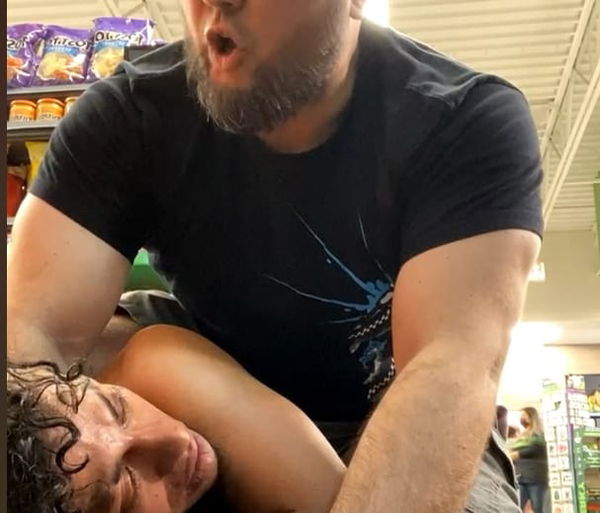 MMA fans like to see some big fights inside the Octagon. The same goes for boxing fans. But when an altercation takes place on the streets, it can be quite surprising. Something similar happened in Chicago recently.
ADVERTISEMENT
Article continues below this ad
A video has been going viral which features Idriz Redzovic sitting on top of Christopher Cruz. Cruz's arms were twisted around him. As reported by 'Patch', Redzovic, a jiu-jitsu instructor used his fighting skills to detain Cruz for around 13 minutes after Cruz swung at a 7-Eleven employee.
ADVERTISEMENT
Article continues below this ad
As per reports, the police arrived after a few minutes.
After pinning Cruz to the ground, Redzovic reportedly said, "You're going to stay here until the cops come."
"You swung at the 7-Eleven employee."
Redzovic is a jiu-jitsu instructor at Supreme Jiu-Jitsu Academy in Lincoln Park. He had stopped by the store in the 1500 block of West Lawrence Avenue to buy some Slurpees for his children at around 10 p.m. on June 16. That was when he saw Cruz swing at a 7-Eleven employee and hence, intervened.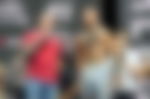 As reported by 'Patch', Cruz allegedly shoplifted some food from the store earlier. When he returned to the store, a 19-year-old employee told him to leave and Cruz punched the employee, said the police, which lead to Redzovic to step in.
Some more details about the case
As per reports, Christopher Cruz, of the 6000 block of North Elston Avenue, has been charged with battery as well as retail theft, both misdemeanors. As per the police, he will appear in court on July 11.
Speaking about the incident in a Facebook post, Redzovic said, "I went live to make sure nothing went on and I had witnesses to have my back. People can learn from this footage that violence is not the answer."
ADVERTISEMENT
Article continues below this ad
Watch this story: Five Things You Didn't Know About Rising UFC Prospect Shavkat Rakhmonov
He further said, "I never harmed the guy and wish him the best and hope he changes his life around for the better. Maybe seeing this video might be a wake up call for him."
Further, he also seems to be a UFC fan, as he had previously shared a small clip of Amanda Nunes and Julianna Peña fighting in the Octagon.
ADVERTISEMENT
Article continues below this ad
What do you think about the whole incident? Let us know your thoughts in the comments below.