WATCH: Rare Photo of Rusty Looking Arnold Schwarzenegger & Conor McGregor in Rehab as the UFC Star Is Followed by 'Living Legend'
Published 09/22/2022, 12:00 PM EDT
By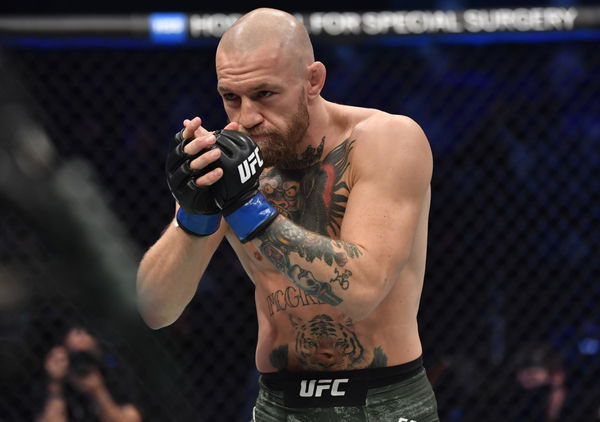 Conor McGregor, apart from being the brash self that he is, also looks up to certain people. One such inspiring figure in the Irishman's life is Hollywood A-lister and former Mr. Olympia, Arnold Schwarzenegger.
ADVERTISEMENT
Article continues below this ad
McGregor took to his social media to share a picture with the Terminator star. The 'Notorious' seemed in absolute glee upon meeting him. Moreover, he displayed the same affection in his caption.
ADVERTISEMENT
Article continues below this ad
The caption of the photo said, "In rehab today and in walks Arnold @Schwarzenegger!! A true honor to meet this LIVING LEGEND!!! Thanks to @HMilliPT"
Although now McGregor has become a megastar in the UFC and all around the globe. However, at the time of this post, McGregor was a mere contender who had recently come off of a victory against Max Holloway.
Arnold Schwarzenegger delivers Conor McGregor, his fanboy moments
Conor McGregor also lived his fanboy moments with the Hollywood star. A video of Schwarzenegger paying a visit to McGregor's residence went viral. The footage was a scene from the Irishman's documentary called 'Conor McGregor: Notorious'
The film documented the rise of the 'Mystic Mac' from nowhere to the highest echelon. A scene from the documentary saw McGregor meet Schwarzenegger while the fighter was healing from an injury. The clip also saw the actor recite his famous dialogue from Terminator, "I'll be back" before leaving the Notorious' residence.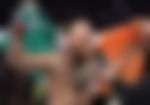 The pair share a very healthy relationship. Furthermore, the bodybuilder has spoken very highly of the former UFC champ. He has even called McGregor one of the greatest athletes of all time. McGregor was also very appreciative when the action star paid a visit during his difficult times. 
He draws huge inspiration from the Hollywood star
ADVERTISEMENT
Article continues below this ad
During an interview with Fox, McGregor responded to the gracious comments made by Schwarzenegger, and said, "It is absolutely inspirational."
He called the actor a 'legend' and had several good things to say about him. Schwarzenegger's story inspired him. McGregor revealed how Schwarzenegger couldn't speak English very well, yet worked hard to stand where he is currently. 
ADVERTISEMENT
Article continues below this ad
While presently experiencing a slump in his career, fans would want McGregor to look up to Schwarzenegger and draw inspiration from him as he previously did. Hence, many expect a solid comeback from the Irishman.
WATCH THIS STORY: "Never Run Up on Joe Rogan" – Jorge Masvidal Reacts to Resurfaced Video of 'Crazy Guy' Getting 'Eliminated' by the UFC Legend