WATCH: Rare Video of Joe Rogan Being Shoved into a Wall by Former UFC Heavyweight Champion
Published 06/23/2022, 6:26 AM EDT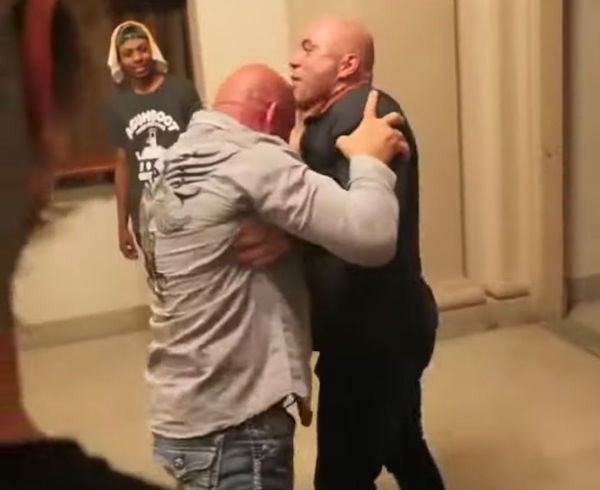 UFC color commentator Joe Rogan has been a part of the MMA world for over 20 years now. Rogan, a big fan and practitioner of martial arts, has black belts in Taekwondo and Brazilian Jiu-Jitsu. He has also learned the art of wrestling and karate.
ADVERTISEMENT
Article continues below this ad
Back in his younger days, the UFC color commentator had plans of being a professional fighter. Even though these plans changed, he remained in the sphere and works around some of the best fighters in the world in a job that gives him the best seats in the house.
ADVERTISEMENT
Article continues below this ad
In a video leaked online, we see the former UFC heavyweight champion Mark Coleman and Rogan playfully wrestling in front of a small crowd. However, tensions changed when the former champion pushed Rogan with so much force that he walked back a couple of steps and hit the wall.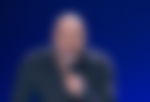 After this, Rogan backed away from the fighter and did not want to continue the banter anymore. Coleman went on and gave Rogan a hug after he got shoved back into the wall, and both men smiled at each other in the end.
Joe Rogan on the greatest heavyweight of all time
Rogan is one of the most knowledgeable men in the fight game right now. He has seen champions come and go in the UFC. In an episode of his podcast show, Rogan revealed who he thinks is the greatest UFC heavyweight he has seen.
ADVERTISEMENT
Article continues below this ad
The JRE host backed Cain Velasquez in his prime as the heavyweight G.O.A.T. and praised his cardio and fighting style. He said, "Cain Velasquez, in my humble opinion, when I look at all of the different heavyweights that I've personally seen fight, Cain stands out as the best."
"The reason why Cain stands out as the best is because he has superhuman endurance. And his ability to put a pace on guys, you would see these guys just wilt under the pressure. I think with Cain, this is where it gets really interesting. What did him in is probably what also brought him to the top, is his mental toughness."
ADVERTISEMENT
Article continues below this ad
WATCH THIS STORY: Five Things You Didn't Know About 205 Pound-Tony Ferguson—Jiri Prochazka
Do you agree with Joe Rogan on prime Cain Velasquez being the heavyweight division G.O.A.T.? Let us know your thoughts in the comments section below.