WATCH: Sean O'Malley Drops His Brother With a Vicious Body Shot During Sparring
Published 05/20/2021, 12:34 PM EDT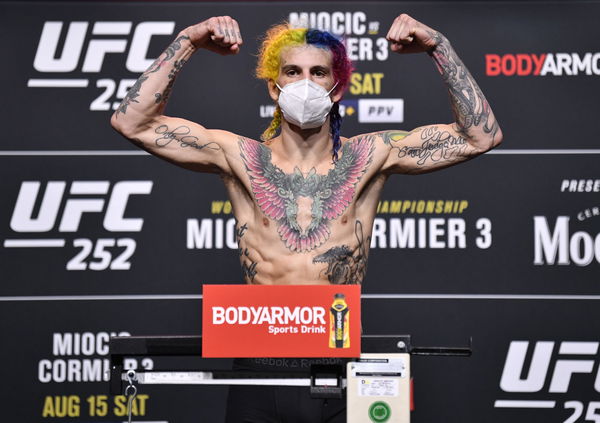 ---
---
UFC fighters are some of the strongest people on the planet. Hence, taking a body shot from them wouldn't be a good idea. However, the brother of UFC bantamweight prospect Sean O'Malley didn't get the memo. Daniel O'Malley braved himself for this spectacular feat and suffered the consequences.
ADVERTISEMENT
Article continues below this ad
In a video uploaded on O'Malley's YouTube channel, Daniel was talking about people who took body shots from fighters with some protective gear. He posed the idea that he could take a shot from O'Malley as they looked like they didn't hurt much. "I was watching those videos where people take those body shots. I think I could take one from you," he said.
ADVERTISEMENT
Article continues below this ad
Sean O'Malley's response was pensive at best, and he believed his brother could handle it. "I think you could take one. I really do," he said. O'Malley also added that they had the equipment in their garage. The video then cut to them being in the octagon in their garage, and his brother was wearing protective gear.
"Soldier Daniel is gonna take a right hand," Sean joked. He then got some help from his brother in wearing the boxing glove. After a few load-ups, O'Malley punched his brother really hard, and Daniel was seen wincing on the floor.
"Oh my god, that actually hurts so bad. I'm good, but holy crap, that hurt. That knocked the wind out of me," the man replied while lying down on the floor. Their mom was watching nearby and was gravely concerned for his health, but he was alright in the end.
Sean O'Malley and his incredible performance versus Thiago Almeida
O'Malley's prowess in the ring is something to behold. The fighter, who recently suffered the first loss of his career against Marlon Vera, returned strongly to defeat Thiago Almeida via knockout in the third round. It was an incredible display of his striking abilities from start to finish.
ADVERTISEMENT
Article continues below this ad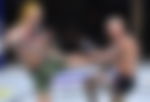 O'Malley seemed to knock Almeida out in the first round and started walking off, but the referee didn't stop the fight. However, he finally got the finish with a spectacular left hand and got the win.
Do you think Sean O'Malley deserves a rank in the top-15 of the UFC Bantamweight division?
ADVERTISEMENT
Article continues below this ad