WATCH: Top 5 The Ultimate Fighter Moments Ever
Published 05/29/2021, 10:23 AM EDT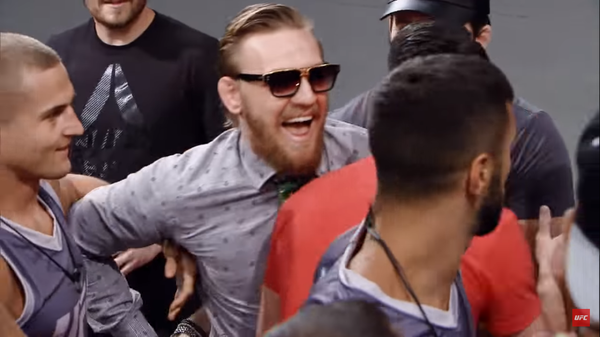 ---
---
The Ultimate Fighter is set to return with its 29th season on June 1, 2020. The reality show is returning after a 3-year hiatus and fans are eagerly waiting to see what happens in this new season. Since its debut back in 2005, TUF has provided MMA fans with some memorable content.
ADVERTISEMENT
Article continues below this ad
There have been many occasions that were so outstanding that people remember them to this day. With the show all set to begin soon, let's take a look at some of the greatest moments ever in The Ultimate Fighter history.
Forrest Griffin vs Stephan Bonnar at The Ultimate Fighter (Season 1)
ADVERTISEMENT
Article continues below this ad
It has been over 15 years since The Ultimate Fighter first came into the forefront. Since then a plethora of glorious fights, have taken place over the 28 seasons of the show. However, when we talk about the most important fight of TUF history, it undoubtedly is the fight between Forrest Griffin and Stephan Bonnar.
Many have often touted the 15-minute fight as the most important fight in UFC history and call it the bedrock of the UFC's grand success. That night Griffin and Bonnar went out and performed at such high levels that the world took notice of UFC.
The UFC wasn't in great shape before this fight and if it wasn't for the spectacular performance of Griffin and Bonnar, there is no saying what the UFC would be today.
The feud between Chael Sonnen and Wanderlei Silva
While there have been many rivalries in UFC history, none is better than the one between Chael Sonnen and Wanderlei Silva. The feud which began after Sonnen made some questionable remarks about Brazil went on for years.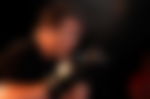 This feud reached its boiling during The Ultimate Fighter Brazil 3, where 'The American Gangster' and Silva were judges. We can see the pair engaging in a brawl outside the Octagon and several of their teammates trying to stop the fight from escalating.
Silva and Sonnen did eventually face each other at Bellator 180. However, this altercation between the fighters at The Ultimate Fighter remains one of the best ever.
Conor McGregor and Cody Garbrandt get into a scuffle
Conor McGregor is arguably the most popular UFC fighter ever. Wherever 'Notorious' is present, there is bound to be some event which grabs headlines. the same happened when McGregor was chosen as the coach of The Ultimate fighter 22.
During the show, McGregor provided some great television moments. However, one of the best came after McGregor started trash-talking T.J. Dillashaw. While Dillashaw did not reply to McGregor, Andre Fili steeped in between and engaged himself with 'Notorious.'
However, when McGregor asked Fili to do something about it, Garbrandt stepped in between and shoved McGregor. What followed was a brawl between the two fighters, and the fighters had to be separated by those present.
Rampage Jackson destroys a door at The Ultimate Fighter
Rampage Jackson was a part of TUF season 10, he was the coach opposite Rashad Evans. At one point during the season, Jackson became so upset that he absolutely destroyed a door. The door broke after Jackson kicked it and then, living up to his name, he went on a rampage.
Watch This Story: Five Interesting Facts About UFC You Probably Don't Know About
Afterward, Jackson apologized for his behavior and talked about how he feels embarrassed about the event. However, UFC President Dana White seemed amused by the incident and talked about how this shows how weak the gym doors are.
ADVERTISEMENT
Article continues below this ad
Backyard brawl between Marlon Sims and Noah Thomas
Altercations between coaches and contestants were a regular thing throughout The Ultimate Fighter. However, in season 5 Marlon Sims and Noah Thomas took this one step further. The brawl started after Sims talked some trash towards Thomas for tapping out in an earlier fight.
Watch This Story
ADVERTISEMENT
Article continues below this ad
Thomas responded by challenging Sims for a fight in the future, however, Sims wanted to fight then and there. Fellow contestant Allan Bérubé became the referee, and a fight started instantly. While this was one of the best moments in TUF history, the fighters suffered the consequences of this brawl as they were sent home the very next day.
With season 29 all set to start, we as fans would hope for some incredible moments to happen this season as well.