'We Could Have Parted Ways With Him' – Dana White Opens Up on the Controversy With Francis Ngannou and His Team
Published 07/10/2021, 12:03 PM EDT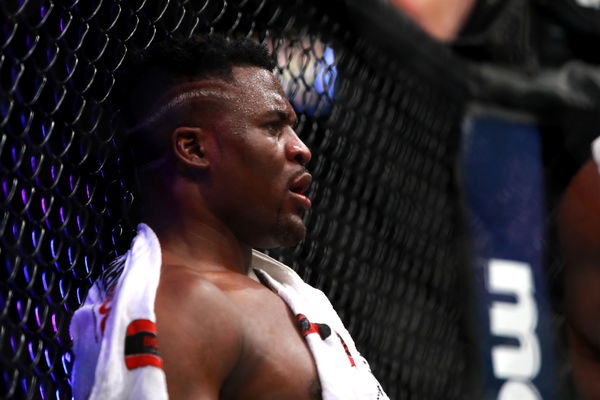 Francis Ngannou is the UFC heavyweight champion and one of the hardest strikers in UFC history. 'The Predator' became the UFC champion after he defeated Stipe Miocic at UFC 260 via a 2nd round TKO. Ever since then many have speculated as to who will face Ngannou next.
ADVERTISEMENT
Article continues below this ad
There were talks about a super-fight between Ngannou and Jon Jones, but that didn't play out. Then a fight between Derrick Lewis and 'The Predator' was made, but they scrapped even that. Now there is an interim heavyweight fight scheduled between Derrick Lewis and Ciryl Gane, with Ngannou nowhere in the picture.
ADVERTISEMENT
Article continues below this ad
During a recent interview, Dana White was talking about the same. While White commented on the present situation, they also asked him about the ego problem Ngannou had a few years ago.
White said, "I think the ego problem was a whole different situation. It's not even worth getting into, but we got past that. I mean he lost 2 in a row I think at one point and we could have parted ways with him, but we didn't. We stuck with him and now he's the world champ and you know we'll see how this plays out."
Watch This Story: INSANE! Conor McGregor vs. Dustin Poirier Face-Off Gets Ugly! Here Are All The Highlights
White claimed that 'The Predator' developed an ego problem when he lost 2 consecutive fights to Miocic and Lewis. And that they could have cut ties with him back in 2018 but did not.
Dana White talks about Francis Ngannou and his management team
Just after the UFC had announced the interim title bout between Gane and Lewis. Francis Ngannou's manager and the UFC president got into a spat on Instagram. During his talk with The Mac Life, White talked about that whole situation.
ADVERTISEMENT
Article continues below this ad
He said, "It's just a guy from CAA. Not the guy who was talking tough on Instagram, that guy is not even the guy I was talking about. It's his other manager. I don't know what the pecking order is over there, but yeah we had a deal and he came back and said we didn't have a deal."
ADVERTISEMENT
Article continues below this ad
The ego problem and the spat between White and Ngannou's manager seem to be faded for now. There is still no word on when Francis Ngannou will return to action. However, White has said that the best option will be to book Ngannou vs the winner of the interim title belt for an undisputed title bout.