'We Currently Lack a Good Heavyweight Match-Up'- Khabib Nurmagomedov
Published 06/01/2021, 1:20 PM EDT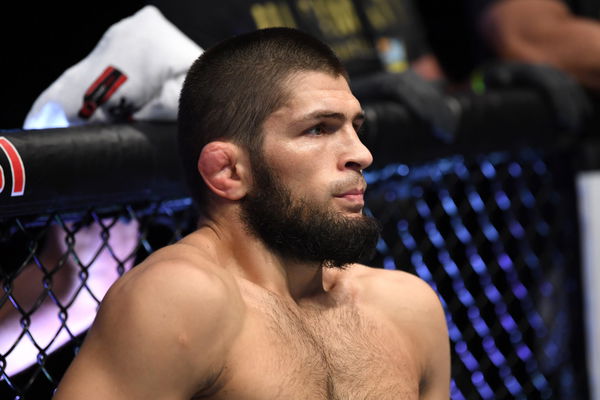 ---
---
Khabib Nurmagomedov is looking to make a good heavyweight match-up for his Eagle Fighting Championship promotion. The former lightweight champion believes his promotion lacks a good heavyweight fight. He is looking for top Russian heavyweights to put something together.
ADVERTISEMENT
Article continues below this ad
"Ismailov vs Mineev, without a doubt. That'd be a great fight. But I don't think it's right to get involved in it. That's a Fight Nights Global event.
"Other than that… I'd make a heavyweight fight like Ruslan Magomedov against….. Who do you think he should fight?" said Nurmagomedov when asked about which fight he would like to make next.
ADVERTISEMENT
Article continues below this ad
One reporter suggested Ruslan fight Tony Johnson. However, 'The Eagle' doesn't think Johnson is a popular enough figure in Russia.
"Despite our wishes, Tony Johnson isn't that popular in Russia. If we are talking about our fighters. I'd say Daineko, Ruslan Magomedov vs Daineko would be a good fight," he said.
"There's also Goncharov, but I think that Ruslan Magomedov vs Dainenko would be more. I'd rather watch than that," said Nurmagomedov. One reporter pointed out Ruslan's latest loss. But Nurmagomedov wants to give him a chance to bounce back.
"Let him bounce back. He's capable of coming back and putting up a good fight against Dainenko. It'd be interesting to give him a contract and arrange a fight against Dainenko. We currently lack a good heavyweight match-up," Nurmagomedov concluded.
Can Khabib Nurmagomedov make EFC a global promotion?
Nurmagomedov is putting the time to make EFC a household name. He is looking to get the biggest names in Russian MMA signed. That will certainly elevate the hype among fans. Also, 'The Eagle' has his own name value to attract eyeballs as well.
ADVERTISEMENT
Article continues below this ad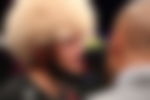 Whether it will be enough to make Eagle Fighting Championship a global organization remains to be seen. But one can expect it to create a buzz in the regional circuit. Top talents might choose EFC as their home as it might help them chart a course to the UFC or other global organizations.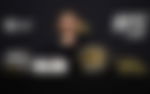 ADVERTISEMENT
Article continues below this ad