"We Run a Real Business Unlike Boxing" – Dana White Finally Answers Fighter Pay Questions
Published 09/30/2021, 2:01 AM EDT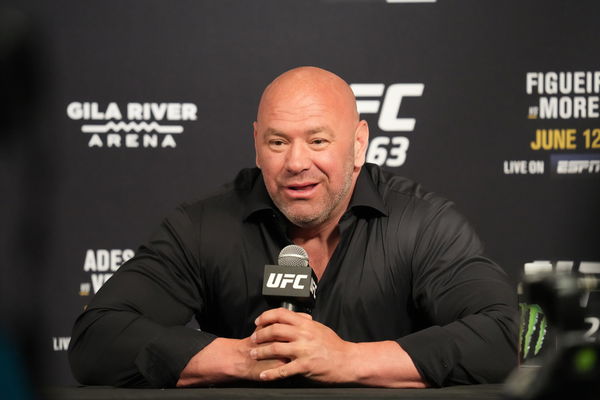 ---
---
Dana White and the UFC have been facing a lot of criticism for some time regarding fighter pay. People like YouTuber turned boxer Jake Paul, and Oscar De La Hoya, have constantly criticized Dana and UFC for underpaying their fighters.
ADVERTISEMENT
Article continues below this ad
While many have come out and criticized Jake Paul for his antics, one must give him some credit for his stance on the fighter pay issue. However, White was quick to fire back at the criticism from Paul.
ADVERTISEMENT
Article continues below this ad
He said, "People like to push the buttons and talk about fighter pay, and you don't EVER see us coming out and talking about it because I don't give a s**t. When I got a 20 something-year-old Jake Paul, a f**king YouTuber talking about fighter pay… it's nobody's f**king business what these fighters are making."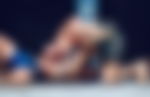 The UFC President also ripped into boxing as a business and said boxing doesn't run a proper business like the UFC. He said, "We run a real business, unlike boxing. What these guys do is that every event is a going out of the business sale. They trying to get as much money as they can in the door. Two guys at the top of the card make all the money. And how many fights a year are they doing? 1, 3, 5? I'm doing 52-53 events a year."
Dana White and the feud with Oscar De La Hoya
Oscar De La Hoya, a former professional boxer turned boxing and MMA promoter, has also been taking digs at Dana White regarding the fighter pay. Oscar, on many occasions, has questioned Dana on this topic, the most recent being after the UFC 266 event. De La Hoya tweeted, suggesting that Volkanovski had made only 1/20 of what he's worth.
Hey @alexvolkanovski you just won a brutal battle for @ufc and made 1/20 of what you're worth. @danawhite have some fucking respect for yourself and these fighters and pay these warriors what they deserve

— Oscar De La Hoya (@OscarDeLaHoya) September 26, 2021
ADVERTISEMENT
Article continues below this ad
A few days later, White went after De La Hoya at the DWCS press conference. He talked about the MMA event by De La Hoya and the pay that the fighters got at that event. "So all the former UFC fighters who were on his card made more in their last bout than they did for his event. Most of them made more in multiple or all of their UFC bouts."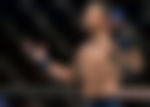 ADVERTISEMENT
Article continues below this ad
This seems to be a touchy subject and as there is no love lost between Dana White and 'Golden Boy', expect this back and forth to continue and escalate.
What are your thoughts on this issue? Let us know your thoughts in the comments!