'We Sat Down on the Couch and Just Cried'- Michael Chandler Says Him and His Wife Faced Dark Times
Published 05/10/2021, 12:13 PM EDT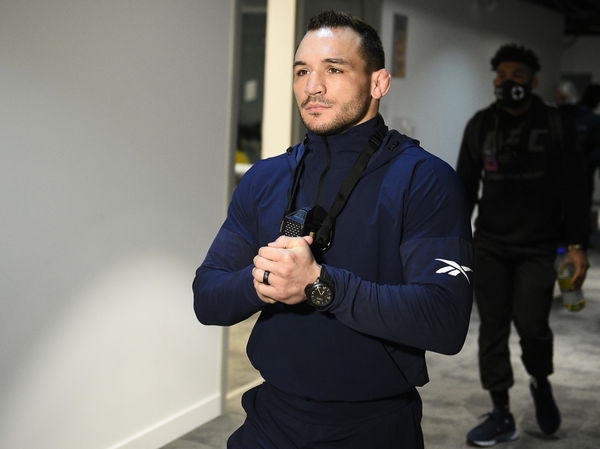 ---
---
The world of MMA is ruthless. If you're winning your fights consistently with good performances, you stay in the business and earn money.
ADVERTISEMENT
Article continues below this ad
However, if you start losing, you're in danger of losing your job and your income. UFC lightweight contender Michael Chandler was in a similar situation in 2014.
He had lost 3 fights in a row and was devastated. It started with a loss against Eddie Alvarez, which was his first in his entire professional career and cost him his lightweight belt.
ADVERTISEMENT
Article continues below this ad
He then lost two more fights in the Bellator Lightweight Championship to Will Brooks. He went the distance in his first two losses, losing via a split decision, but he got knocked out in the third.
Chandler talked to BT Sport ahead of his title fight against Charles Oliveira at UFC 262 and reminisced about these dark times in his life.
The interviewer asked him about how he bounced back from such troubling times, which might have ended the careers of so many more.
"I got back on track because I realized that I was falling into self-pity. I was falling into being embarrassed of the losses," he said.
He added that he got skill amnesia and forgot how good he was. The losses chipped at his mindset, specifically his self-concept and self-image.
"After that third loss, my wife and I, we landed back in San Diego, we wheeled our suitcases up, and we sat down on the couch and just cried.
"I started crying. She started crying. We didn't say anything for 10 minutes because we got to the point of what do we do here," Chandler revealed.
Michael Chandler reveals how he bounced back
They had no clue or certainty about their future. He started questioning whether Bellator would keep him on their roster. It got so bad that he started questioning whether he misinterpreted god's calling to become a fighter. Losing 3 fights in a row introduced a lot of self-doubt in Chandler's mind.
ADVERTISEMENT
Article continues below this ad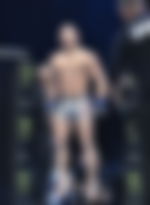 However, he took the onus upon himself to get back to his dominant self. "I hired a sports psychologist, started diving into books, and I started diving into YouTube videos of motivational speakers and my favorite pastors, anything I needed to build myself back up. You are what you are and where you are because of what's gone into your mind," he said.
It offered fans some insight into the mind of an MMA fighter. Considering how fans only notice the glamor and glory that comes with the limelight, it is easy to forget the struggle that athletes have to go through.
ADVERTISEMENT
Article continues below this ad
Do you think Michael Chandler can beat Charles Oliveira?