'We Were Thinking We Would Pull Out of the Fight'- Lauren Murphy Reveals She Almost Pulled Out of the Title Fight Against Valentina Shevchenko
Published 10/02/2021, 12:41 PM EDT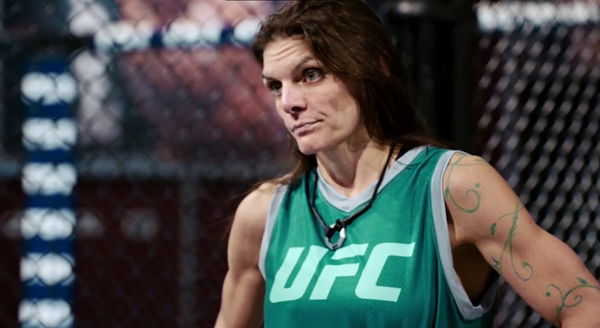 Lauren Murphy clashed against Valentina Shevchenko for the women's flyweight gold at UFC 266. 'Lucky' earned her first-ever title shot in the promotion by winning five fights in a row.
However, her dream to lay her hands on the flyweight gold was shattered by a fourth-round knockout. Even though Murphy was prepared for the bout, she faced a considerable setback ahead of the fight.
In an interview with MMAFighting, Murphy revealed that the absence of her head coach because of Covid-19 cost her a lot in the fight. In fact, she was about to pull out of the title bout.
ADVERTISEMENT
Article continues below this ad
While talking about her head coach's covid situation, Murphy said, "Man, that sucked, because I've worked with him so closely throughout the cam. He's the guy that does all the game planning, and I was 9-0 heading into this fight with Alex in my corner. That's the one thing that was really like ah f*ck! When we found out on Tuesday that he tested positive, the UFC quarantined him and made him leave the fighter hotel and that he couldn't corner me on Saturday."
"At first, we were thinking we would pull out of the fight. And I was like, I need to have my coach there. I don't know, we just ended up deciding not to. I was healthy, I didn't have any injuries, I wasn't sick. The odds of me showing up to a title fight. Being in that good of health probably weren't very good. And I thought, If I pull out of the fight, what would happen? They'd probably put Cynthia in because Valentina would still want to fight. Then I'd probably have to fight another No. 1 contender fight just to get back to the title again"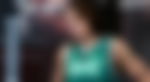 Absence of Her Head Coach Affected Lauren Murphy in the Fight
The 15-5 record-holder was all prepared for her first-ever title shot in the UFC. However, Murphy's performance wasn't up to the mark and she had to face defeat in the fight.
Murphy didn't have her head coach in the corner due to COVID-19. It was a shock for the title challenger and the other coaching staff. They had to move forward without the head coach in the corner.
This certainly affected her performance in the fight. However, the 38-year-old wasn't giving any excuses for her setback, and she even lauded the current champion.
In the same interview, Murphy said, "If Alex had been there, I would've won,' I can't say that, but I definitely would've felt more comfortable and I think I would've tried more things. And I'm really comfortable in the corner asking Alex questions that I was wondering about."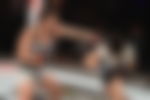 She added, " And I just felt bad that 'DC,' I guess, got on Joe's case so bad and I haven't watched the fight back or heard what he said, but a couple of people messaged us and called us saying he was ragging on Joe. I felt bad about it because DC didn't realize I only had three corners in there that night. He didn't realize our fourth guy was gone, the head guy, the sounding board for what was going on. Suddenly, we lost a major leg to the table, the support for this fight"
ADVERTISEMENT
Article continues below this ad
Despite the absence of her head coach, 'Lucky' entered the fight. Even though the American fighter tried her best, she couldn't outclass Shevchenko. This was Murphy's first knockout defeat in her career.
WATCH THIS STORY: UFC President Dana Whites Greatest Investments
ADVERTISEMENT
Article continues below this ad