Weili Zhang and Her Troublesome Journey During the Pandemic
Published 04/22/2021, 11:05 AM EDT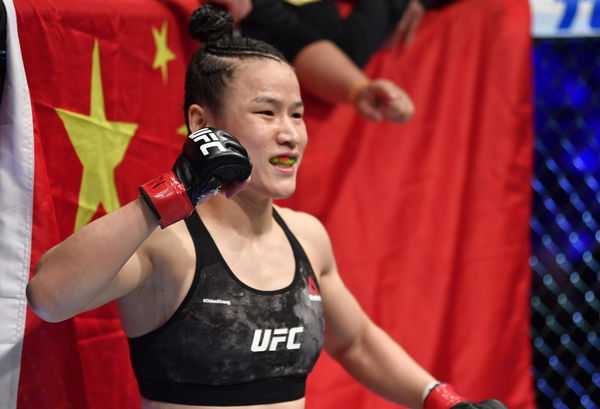 ---
---
Weili Zhang is all set to face Rose Namajunas at the UFC 261 co-main event. This will be Zhang's second title defense fight in the UFC. 'Magnum' won the UFC women's strawweight championship when she defeated Jessica Andrade at the UFC Fight Night: Andrade vs. Zhang.
ADVERTISEMENT
Article continues below this ad
As a result of her win, she went 20-0 since losing her first professional fight against Meng Bo in 2013. Subsequently, she retained her belt after a brutal war against one of the greatest UFC fighters, Joanna Jedrzejczyk.
This fight took place when the world was being shaken by the coronavirus pandemic, and therefore, traveling from China to Vegas proved difficult for the champion.
ADVERTISEMENT
Article continues below this ad
The entire world was going through a tough time then, and people were stuck in various parts of the world. Zhang had to move out of China at brief notice as flights going to and from China were canceled because of the coronavirus. She immediately moved to Thailand, but her difficulties didn't end there as just after a few days, she was advised to move again.
How was Weili Zhang's stay in Abu Dhabi?
Finally, Zhang had to move to and train in Abu Dhabi for around 12 days. Zhang did not have any idea what she would do in a new country. Fortunately, two of the fighter's coaches helped her and found her a gym she could train in. It was a very difficult phase for 'Magnum' but the fighter powered through.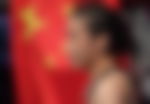 It really upset Zhang that she was stuck in Abu Dhabi. She even called her mother and talked about how upset she was. Zhang's mother really gave her some strength as she told Zhang about how people were fighting the virus in China, and she shouldn't complain just because she had to travel around. 'Magnum' talks about how her mother gave her confidence as she talked about the doctors and nurses who weren't even getting enough sleep.
Also Read: 'That Was a War'- Dana White Reveals the Aftermath of Weili Zhang vs Joanna Jedrzejczyk
How did Weili Zhang reach Las Vegas and defend her title?
After Zhang talked about her difficulties, many people came out to support her. The UFC and Zhang's personal team were working together to make sure Zhang could reach for the fight in time.
And Finally, on February 19, 2020, Zhang was granted the visa, and soon after she reached the U.S. and took to Instagram to post about her arrival.
ADVERTISEMENT
Article continues below this ad
"We made it to America. We are ready. Always ready. See you soon, Las Vegas."
ADVERTISEMENT
Article continues below this ad
The Coronavirus pandemic made life difficult for everyone, and Zhang was no exception. She eventually reached Vegas despite all difficulties and faced Joanna Jedrzejczyk, giving fans a fight that no one will ever forget.