"We're not begging people to fight"- Dana White comments on fighter pay – says fighters can do whatever they want
Published 09/28/2021, 2:15 PM EDT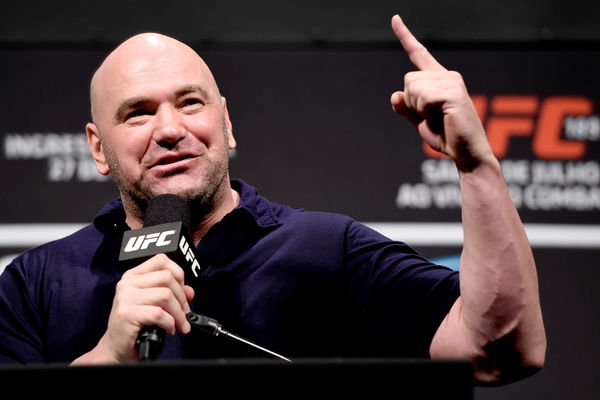 ---
---
UFC President Dana White has come up with a solution regarding the fighters complaining about not getting paid enough.The fighters' pay issue has been in the news for some time now. Former UFC light-heavyweight champion Jon Jones first raised the problem.
ADVERTISEMENT
Article continues below this ad
After relinquishing his title and deciding to move to the heavyweight division, Jones was eyeing the winner of Francis Ngannou and Stipe Miocic. After UFC 260, where Ngannou came out as the winner, Jones vs. Ngannou was the fight to make in the heavyweight division. Unfortunately for the fans, the fight fell through because of UFC not agreeing to Jones' pay demands.
Everyone knows fighters don't make anything close to what they actually bring in when they fight. I really don't see what the big deal is paying your main event for one of the biggest possible fights ever. It's not like I'll be asking for my actual fair share

— BONY (@JonnyBones) March 31, 2021
ADVERTISEMENT
Article continues below this ad
What is the opinion of the fighters on the matter?
Jon 'Bones' Jones is not the only one who has brought up the pay issue. Jorge Masvidal also went after the UFC over a pay cut in the title fight against Kamaru Usman. Masvidal also talked about how the company was not paying the fighters enough, even though they had the money to buy an Island.
Responding to the comments made by Masvidal, Dana said in an interview, "These guys are independent contractors. "This isn't like the NFL, where I can make you–you come to practice, and you do this, or you're going to get fined. These guys can do whatever they want. They don't have to fight." 
"And we're not begging people to fight. We're offering fights, because in our contract, I have to give you three fights a year. I owe you three fights a year. You have the ability to turn them down and not take them. So they can do whatever they want," Dana added.
Paulo Costa is also one of the fighters who voiced his opinion on this topic. Costa withdrew from the Jared Cannonier fight, claiming that the UFC was unwilling to pay him enough. Costa said, "UFC needs to pay me as the main fighter to have fighting in main events. Youtubers are showing all disgrace on this business."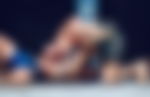 Dana White presents a solution
Dana White believes that fighters need to be more active and fight more to be paid well. White gave the example of Kevin Holland and how fighting often benefitted him. Kevin Holland has fought seven times in 2020 and 2021 and has made over $800,000.
The UFC president believes fighters who compete more have far more openings than those who scrap less frequently, citing Kevin Holland as a perfect example. pic.twitter.com/lamz7hR7Wk

— The Mac Life (@TheMacLife) September 22, 2021
ADVERTISEMENT
Article continues below this ad
The more active a fighter is, the more people will see them, thereby increasing their visibility and in some cases popularity even. The more you fight, the more you win, the more you get paid.
Watch This Story
Dana said, "The bottom line is: The more you fight, the more people see you; the more famous you become; obviously, if you keep winning, you work your way up; and you make a shitload of money. Why would you not?"
ADVERTISEMENT
Article continues below this ad
WATCH THIS STORY – Five Times Brian Ortega Annihilated His Opponents Inside the UFC Octagon
This is a debate that is far from over. Where do you stand on this? Are the fighters right in demanding more money? Or is Dana right in whatever he said? Let us know in the comments!