'We've Got to Bring All That Back'- Coach John Kavanagh Bringing the Old Conor McGregor Back for the Dustin Poirier Trilogy
Published 03/10/2021, 10:00 AM CST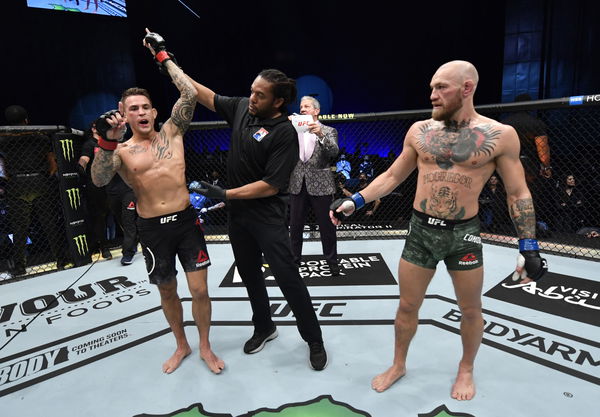 ---
---
Conor McGregor's coach John Kavanagh spoke to BT Sport and shined some light on McGregor's last bout performance. 'The Notorious' fell to former interim champion Dustin Poirier at UFC 257's main event, suffering his first TKO loss in MMA. Poirier put forth the perfect game plan that caught Conor off guard and stifled his ability to launch offense.
ADVERTISEMENT
Article continues below this ad
Chiefly, 'The Diamond' landed well-placed calf kicks as the fight played out to eventually immobilize McGregor's movement. Soon, the Irishman struggled to stand upright, let alone intelligently defend himself. Poirier pounced on McGregor when his guard was lowered and went on to earn a definitive finish etched onto his record.
John Kavanagh praises Dustin Poirier's UFC 257 game plan
ADVERTISEMENT
Article continues below this ad
SBG Ireland's head coach was reflective about Dustin Poirier's performance and heaped praise on him. He recognized the nuances in Dustin Poirier's game plan and made sure to give his team props. Not to mention, he also dismissed the notion that a lack of fans heavily played into Conor McGregor's loss.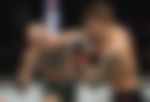 "It definitely has an effect, would it have enough of an effect to change that fight? I don't think so. Fair play to Dustin, Mike, and the guys. They had, even when he was getting clocked, he got hit a couple of times hard but he didn't start getting into a trading war, trying to gas himself out, trying for takedowns.
"He had this plan that he had the check hook and the calf kicks and he was just going to keep doing it and hope it would work, and it did. I don't think any amount of pre-fight shenanigans would have changed that or any interview requests or any screaming fans."
Conor McGregor's coach on the improvements needed in a rematch
While giving his dues to Dustin Poirier, John Kavanagh also looked at the moves he could make to improve McGregor's odds in a rematch. But this won't be easy, especially since Poirier has laid out a comprehensive blueprint to success.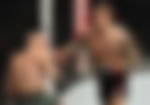 'We have to fix that technical detail…it's fixing a small area, get that back in the whole game. Not going in with a boxing mentality, going in with an MMA mentality. Conor was always famous for his movement, his ability to change stances, his bounce. We got to bring all that back. It's there, it's under the hood.
ADVERTISEMENT
Article continues below this ad
"Skills don't have to be learnt and even relearnt, they just have to be reignited. It would be great to do it again maybe in Vegas, in the Summer in front of 20,000 screaming people."
The rematch will be one of the biggest fights in UFC history as McGregor's army is sure to tune in. Additionally, there's plenty of intrigue surrounding the question that McGregor could have made the necessary changes in a re-booking.
ADVERTISEMENT
Article continues below this ad