"What Advantage Can You Fundamentally Prove?" – UFC Legend Challenges Joe Rogan To Prove His Allegations Against Alex Pereira
Published 11/24/2022, 4:46 AM EST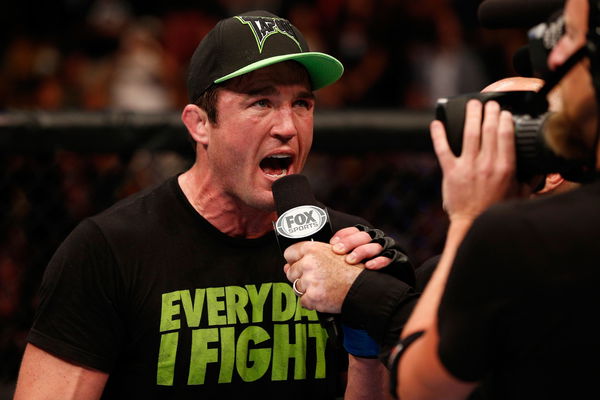 Chael Sonnen is one of the most flamboyant personalities in the entire MMA world. The multi-promotion fighter boasts a healthy fan following owing to his heavy striking inside the MMA cage and ruthless trash-talking on the mic. A majority of fans believe Sonnen to be the sport's best trash talker. Sonnen also runs his own YouTube channel where he mostly discusses issues related to the fight game.
'The American Gangster' put out a recent video on his channel about the UFC color commentator, Joe Rogan's comment about how Alex Pereira conducted a 'sanctioned cheating' in order to defeat the former Middleweight champion, Israel Adesanya.
ADVERTISEMENT
Article continues below this ad
Joe Rogan had always been vocal about how weight cuts wear out a fighter. He has also talked multiple times about how fighters are not always at their 100% while stepping into a fight due to the gruesome process of weight cuts. But, this time, Rogan went on to blame Alex Pereira for being much heavier than Israel Adesanya during their fight night.
Chael Sonnen backed Alex Pereira despite Joe Rogan's accusations
Sonnen also had the knowledge that Joe Rogan had talked against the ritual of weight cuts multiple times. He was rather surprised by Rogan's words this time. Sonnen mentioned, "… Joe has commented on guys' weights, many many times over the years, but not with a positive outlook. It's always been the perspective of he didn't have too much energy, he cut too much weight."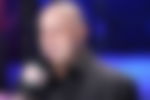 But he was unclear why Rogan chose to fire on Pereira, who had made weight successfully and also looked great throughout the entire fight.
He also contradicted Rogan, stating that Pereira was "having his most energy and finding his best moments and the highest amount of power in the very last round, the one that should not be the high octane round for a guy that pulled weight."
Chael Sonnen even challenged Joe Rogan
Sonnen also went on to say, "Sanctioned Cheating is a hell of a thing to say to a guy". He also implied that there are also certain kinds of tests in other sports that an athlete has to pass before competing. But it's not a mandate to perform those tests before an MMA fight. He stated, "There is discussions of hydration tests, there is discussions of body mass index. … That isn't done here."
ADVERTISEMENT
Article continues below this ad
Sonnen further explained that "if a rule doesn't exist, then obviously violation couldn't happen and no cheating took place".
Watch this Story – Joe Rogan, Conor McGregor, Dana White – A peek inside the luxurious mansions of the UFC personalities
'The American Gangster' also presented his challenge to 'The JRE host' saying he would like to know what advantage Pereira had. "What advantage can you fundamentally prove was given?"
ADVERTISEMENT
Article continues below this ad
As of now, there has been no response to Sonnen's challenge from Rogan's end. Do you think Joe Rogan will respond to Chael Sonnen on this?
Whose side are you on?