What Are The Different Ways to Win a Fight in the UFC?
Published 09/15/2020, 8:21 AM EDT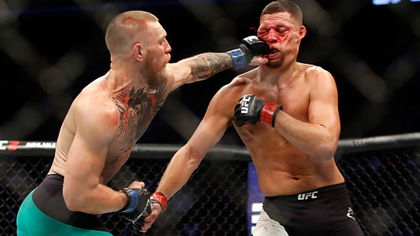 ---
---
The UFC has been the ultimate proving ground for MMA athletes who dedicate themselves to rising to the top. Through the company's storied history, there have been several iconic moments by which fighters have prevailed under the bright lights. What's more, these 'ways to win' are largely the standard for any sanctioned MMA contest that is under the unified rules.
ADVERTISEMENT
Article continues below this ad
Additionally, fighters are able to incorporate their individual strengths under these rules and add another 'W' in the win column. A fighter's trajectory in the organization is often determined by the way by which they win. The UFC is a shark tank of top-tier athletes and the way to separate ones-self would be through a statement victory.
UFC: Ways to win
ADVERTISEMENT
Article continues below this ad
Let's take a look at the different ways to secure a win in the world's largest MMA promotion.
Knockout (KO)
The UFC operates on a 'show and win money 'payment structure in which a fighter must both make the walk and also come out with victories. Failure to check the latter box would lead to only half of the assigned money. Perhaps the most emphatic way to earn a win would be to simply secure the knockout blow on your opponents to steal their consciousness temporarily.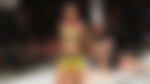 Although easier said than done, a KO is the easiest way for a fighter to be pushed towards lucrative opportunities by the promotion. What's more, they are looked at as fan-friendly fighters who are endeared by the MMA world.
Certain standout KO's include Edson Barboza's spinning heel kick finish over Terry Etim at UFC 142. Not to mention the perennially iconic Knockout of Michael Bisping by Dan Henderson at UFC 100.
Technical Knockout (TKO)
A Technical Knockout differs from a KO because usually the referee intervenes and waves off the fight. A TKO occurs when a fighter cannot intelligently defend themselves from their opponent and official intervention is required. Usually, the fighter at the receiving end is simply dazed but is still conscious and responsive to a certain extent.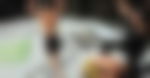 TKO's are far more prevalent in MMA because fighters often times can stay within the fight. Chiefly, it becomes the referee's responsibility to make a judgment call and gauge the situation. Furthermore, this includes the intervention by a doctor who may rule that a fighter cannot safely continue.
Submission
A submission win would see the fighter execute high-level grappling techniques to make their opponent submit. The submission can either come through a verbal confirmation or a physical tapping motion. The referee must be cogent of the situation unfolding before him and must understand grappling and Jiu-jitsu.
Moreover, the art of securing a submission comes through various technical movements that take years to master. Some notable submissions include RNC's (Rear Naked Choke), Guillotine, Americana, Arm-triangle, Von Flue choke, D'Arce choke, and Ezekiel choke, to name a few.
Decision Victory
A win by a decision on the judge's scorecards is perhaps the most common way to win in a high-level fight. Moreover, a fighter must optimally use the "10-point must' scoring system to win rounds in their favor. A decision win came either by unanimously across all the three scorecards or come via split decision.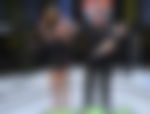 No Contest
A No-Contest is a rather rare occurrence in MMA and comes into play when a fighter refuses to follow the unified rules. A series of flagrant fouls such as (illegal groin strikes, shot to the back of the head, kicking a downed opponent) can lead to the fight being a no-contest. Certain referees and commissions handle the situation differently, and some could call for a disqualification (DQ).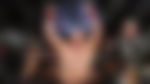 Additionally, if a fighter fails a USADA sanctioned drug test, the result of the fight would become to a No-Contest.
Forfeit
ADVERTISEMENT
Article continues below this ad
A forfeit is perhaps the rarest path to victory for a fighter. It occurs when a fighter chooses to no longer continue in the scheduled bout that is underway. Upon conveying the same to the referee, the opposing fighter will walk away with a win because of his opponent failing to meet the bell.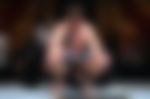 Chiefly, such an instance occurred earlier when newcomer Max Rohskopf stepped away from his UFC debut fight.
ADVERTISEMENT
Article continues below this ad
Fighters in MMA seldom chose to forfeit and to their own detriment at times, go out on their shield.