'What Do You Know About Farting?'- Henry Cejudo Takes a Hilarious Dig at Conor McGregor
Published 01/17/2022, 12:31 AM EST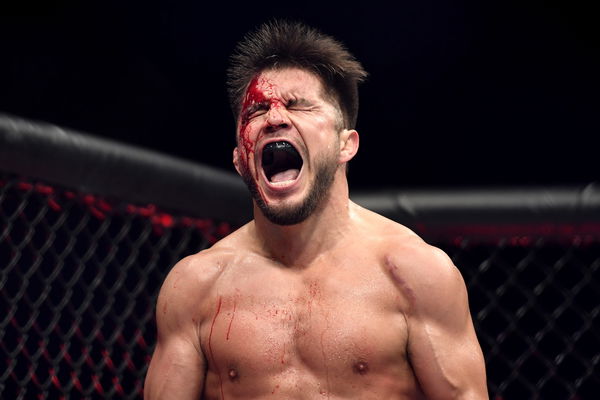 Former two-division UFC champion Henry Cejudo took to social media and jabbed away at Conor McGregor after the Irishman verbally attacked him initially. 'Notorious' decided to troll Henry Cejudo, who has been in the news lately for his failed attempt to fight Alexander Volkanovski. UFC President Dana White shut down the idea of Cejudo moving up and receiving a title shot.
ADVERTISEMENT
Article continues below this ad
In a now-deleted tweet, Conor McGregor labeled Henry Cejudo a "little fart" and also spelled Cejudo's surname incorrectly. 'Triple C' didn't take too kindly to the slight by McGregor and he shared an image of Khabib Nurmagomedov submitting Conor McGregor. In stark contrast, he also added a picture of himself defeating Dominick Cruz with a vicious knee at UFC 249.
ADVERTISEMENT
Article continues below this ad
He also followed up this tweet with another verbal jab saying that McGregor would gas out quickly. This is in direct reference to the notion that Conor McGregor's cardio during the fight has been less than stellar in the past.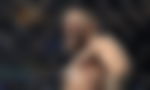 Will Henry Cejudo ever make a comeback?
UFC President Dana White recently commented on Cejudo's call-out of Alexander Volkanovski for the featherweight title. White was far from interested to give Cejudo an immediate title fight after his abrupt retirement after UFC 249. It seems like the only way 'Triple C' could become 'C4' is if he first returns to reclaim his bantamweight belt.
"Isn't that guy retired?" White asked. "He's retired, isn't he? I mean, the last time I saw, he was retired, and now he's mad that he didn't get a title shot? It doesn't even make sense. In a different weight class? It doesn't make sense."
"If he wants to come back and try to win the title again in his weight class, and then talk about moving up or doing something else — but you don't just f*cking pop up and start calling somebody names and think that you're going to get a title shot in a different weight class when you've been retired for, what, two, two-and-a-half years?" the UFC exec said. [h/t MMA Fighting.com]
Henry Cejudo responded to Dana White's comments and promised the UFC boss that he would defend the featherweight belt if he won it.
ADVERTISEMENT
Article continues below this ad
Dana, I needed a break. Honestly, it was getting boring beating up TJ Pillashaw in under a minute and Dominick Snooze in 2. I got married, had a kid and am now rejuvenated. I wanna be 4C. If I beat up an old guy at a bar and learn how to Riverdance will you give me a shot? https://t.co/xdfPUZxwDM

— Henry Cejudo (@HenryCejudo) January 16, 2022
Chiefly, this is because Georges St-Pierre famously went back on his word and never defended his middleweight title. After beating Michael Bisping at UFC 217, he simply went on the relinquish the belt and head back into retirement.
ADVERTISEMENT
Article continues below this ad
Read this story: Top 5 Biggest Rivalries in the History of the UFC