What Does Jon Jones' Move To Heavyweight Mean For His Legacy?
Published 01/20/2021, 8:29 AM EST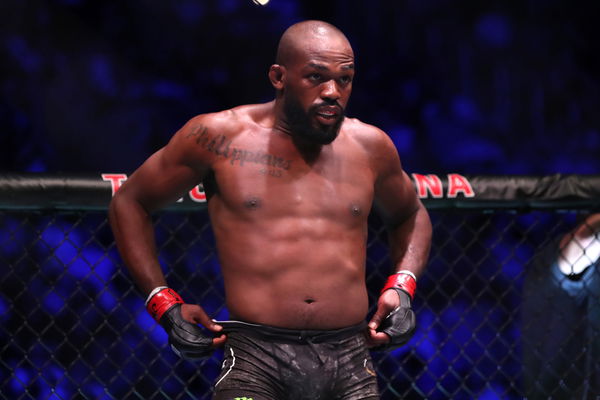 ---
---
Former UFC light heavyweight champion Jon Jones is set to chart a new course in his career in 2021. 'Bones', who vacated his 205-pound gold strap in 2020, announced that he would be moving up to heavyweight. This has been a move that has been up for discussion for a meaningful period of time, and it seems like Jones is finally ready.
ADVERTISEMENT
Article continues below this ad
Moreover, Jones has taken the move-up very seriously, by the looks of his social media. The consensus GOAT has been powerlifting in order to properly integrate himself into a heavyweight frame. As per a recent update, Jon Jones has bulked up to 250-pounds and looks ready to compete at a high level.
ADVERTISEMENT
Article continues below this ad
Not to mention, it's virtually a given that Jones will be staying at heavyweight for a significant period. Some fans and pundits predict that he may never go back down to 205-pounds, given the way he's constructed his physique. Chiefly, a lot rides on his heavyweight debut and the manner in which he performs.
Jon Jones: Achieving ultimate GOAT status
ADVERTISEMENT
Article continues below this ad
'Bones' Jones has the difficult task of trying to outdo himself and cement a new legacy from what he had built at light heavyweight. Jones has been an undisputed champion since 2011, barring the times he was stripped due to various misdemeanors. Although he has one loss on his record, it is overlooked as a technicality given the circumstances.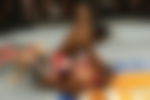 Jones will face the winner of Stipe Miocic and Francis Ngannou in what is a highly anticipated match-up in itself. The legacy he has crafted for himself at 205-pounds is the reason he's walking straight into a title shot. However, the question remains, how will the move to heavyweight affect his legacy when it's all said and done?
ADVERTISEMENT
Article continues below this ad
Chiefly, it comes down to how dominant he looks when he scraps with some of the hardest hitters he's faced. Jones was used to being the bigger man, but now he'll be sized in a more comparative fashion. What's more, if he racks up wins and stays out of trouble for the remainder of his career, Jon Jones will likely leave MMA as the unanimous GOAT.