What is Robbie Lawler's Networth – Is He a Millionaire?
Published 09/21/2021, 4:05 PM EDT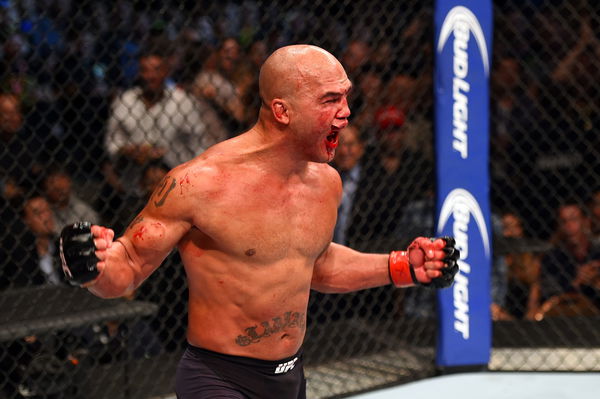 ---
---
Robbie Lawler is one of the most prominent fighters to ever step inside the octagon. 'Ruthless' has competed in 44 MMA fights and has a record of (28-15). The Former UFC welterweight champion has been involved in some epic MMA battles during his career. Lawler has recently been out of shape, having lost his past four UFC fights. Now, 'Ruthless' is slated to battle Nick Diaz in the UFC 266 event on September 25, 2021.
ADVERTISEMENT
Article continues below this ad
Robbie Lawler: What is the UFC veteran's net worth?
Robbie Lаwlеr's major source of revenue is his fighting career. Lаwlеr has an approximate net worth of $4 million as of 2021, according to Celebrity Net Worth. The 'Ruthless' received his largest fight amount against Carlos Condit at UFC 195, earning a hefty $590,000 after securing a razor-thin split decision victory over 'The natural-born killer'. He has been fighting professionally since 2001, and given the skills he has shown in the cage, it is not surprising that he has a net worth of $4 million.
ADVERTISEMENT
Article continues below this ad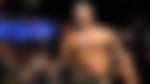 Robbie Lawler's Achievements
Robbie is the first fighter to have won the 'Fight of the Year' by Sherdog and MMA Fighting not once, but a whopping three times. Lawler has won the UFС Wеltеrwеіght, Еlіtе FС Міddlеwеіght, and the Ѕupеrbrаwl Міddlеwеіght Сhаmріоnѕhір in his successful career. He has defeated notable UFC fighters such as Rory MacDonald, Donald Cerrone, and Carlos Condit. His current professional record as of now is 28 victories and 15 defeats.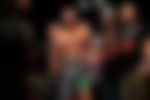 Robbie Lawler: A family man
There is no information on Robbie Lawler's home, but it is safe to assume that he's living a comfortable lifestyle in a beautiful house, considering his net worth of $4 million. Robbie was born in San Diego, California. He moved to Bettendorf, Iowa, to live with his father when he was 10 years old. He lives in Parkland, Florida with his wife Marcia Lawler and their son.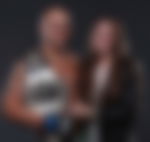 ADVERTISEMENT
Article continues below this ad
Robbie Lawler's upcoming fight
Robbie Lawler is one of the most popular and talented fighters in MMA and UFC history. Despite his age, he certainly lives up to his moniker 'Ruthless.' After a sabbatical of more than a year from professional fighting, Robbie Lawler will fight Nick Diaz on the main card for the highly awaited UFC 266. This will be the second time Diaz and Lawler will fight each other. The first being UFC 47 in 2004. In their first fight, Nick Diaz knocked Lawler out. This time around, he will look to even things out.
Watch This Story
ADVERTISEMENT
Article continues below this ad
While both fighters are past their primes, Lawler might have an edge over Diaz being the more active fighter.
 Although
they
are
not
in
terrific
form
on
paper,
fans
will
recall
their
2004
meeting
and
know
that
the
third
last
bout on UFC 266
will surely be a
nail-biter.