"What JJ Did Was a Mistake" – Chael Sonnen Trashes the Judge Who Defended His Controversial Decision From UFC 265
Published 08/14/2021, 2:45 PM EDT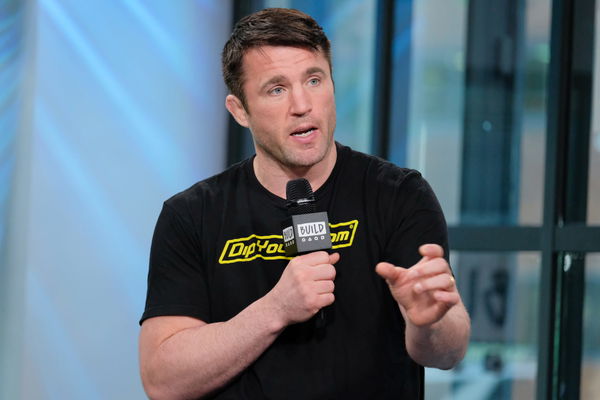 ---
---
The well-known MMA personality, Chael Sonnen, never backs down on sharing his point of view on any situation related to combat sports. In this case, he talked about a controversial decision made by a judge at UFC 265.
ADVERTISEMENT
Article continues below this ad
At UFC 265, fans witnessed one of the best fights of 2021 till now, a lightweight clash between Bobby Green and Rafael Fiziev. However, controversy arose as soon as Bruce Buffer revealed the official scorecards. 
ADVERTISEMENT
Article continues below this ad
The judges who scored the bout were Sal D'Amato, Chris Lee, and JJ Ferraro. D'Amato and Lee scored the contest 29-28, and Ferraro scored the contest 30-27. As a result, fans thought Green won the fight as it was clear that the third round was all him. However, Fiziev was declared the winner via a unanimous decision.
Ferraro's scorecard started this controversy. Several UFC fans criticized his decision, so Ferraro made a Tweet defending his decision. Meanwhile, Sonnen believes that Ferraro addressing this controversy wasn't a wise choice.
Effective Striking/Grappling
"Legal blows that have immediate or cumulative impact with the potential to contribute towards the end of the match with the IMMEDIATE weighing in more heavily than the cumulative impact.

In case people are getting confused what is weighed more ..

— The_Muay_Thai _Ref (@JJ_TX_Referee) August 9, 2021
In his recent YouTube video, Sonnen shared his point of view on this controversial decision while he was talking about the Green vs. Fiziev fight. 
Sonnen said – "There was only one round where you could watch it, and you don't have to have a discussion on who won it. It was the third round, and it was clearly Bobby Green… So, wait a second, 30-27 that would mean Fiziev won all three rounds, which would mean he won the third round, which simply did not happen". 
"What JJ did was a mistake, is he addressed this publicly. He addressed the criticism of him scoring the last round for Fiziev".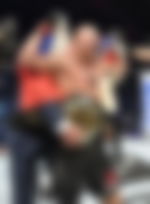 Chael Sonnen on Bobby Green vs. Rafael Fiziev
Green vs. Fiziev was an evenly matched fight and could have gone either way. The pair displayed their elite offensive and defensive skills throughout the fight. 
Watch This Story: Conor McGregor, Anderson Silva, and Other Fighters Joe Rogan Interviewed After Being Viciously Knocked Out
In the same video, Sonnen started off by praising both fighters for giving the fans such an exciting fight. 
ADVERTISEMENT
Article continues below this ad
He said – "I will share with you just in a personal opinion. It was one of the great fights, it was the great fight of the night, which it was recognized. But it was just one of the great fights. I would have to imagine, when the world MMA awards come up at the end of the year, this is going to be in the voting for the best fight of all 2021".
Regardless of the controversial decision, Fiziev did do a very good job in the first two rounds. As a result, the entire MMA community doesn't have any issue with him winning the fight. The only criticism the fight received was the controversial third-round fiasco by judge JJ Ferraro.
ADVERTISEMENT
Article continues below this ad
What do you make of what Chael Sonnen had to say about this controversial decision situation?