"What Planet Do You Live on Bro?"- Paddy Pimblett Mocks Khabib Nurmagomedov's Recent Interactions With Mike Tyson
Published 09/05/2021, 12:26 PM EDT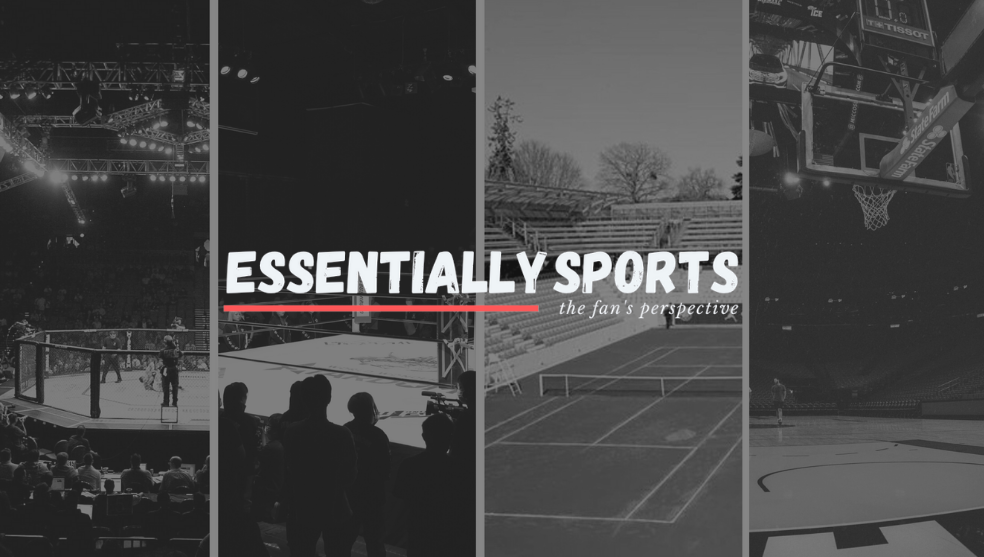 ---
---
Paddy Pimblett recently made his UFC debut in incredible fashion. The Liverpool-based fighter defeated Luigi Vendramini via a first-round KO to gain the victory. Ever since then, the fighter has become the talk of the town and has been making various media appearances. During one such event, Pimblett talked about MMA legend Khabib Nurmagomedov.
ADVERTISEMENT
Article continues below this ad
'The Eagle' had recently been a part of the 'Hot Boxin with Mike Tyson Podcast'. During and after that interview, Khabib Nurmagomedov had made comments about Mike Tyson smoking weed and eating fast food that did not sit well with the fans. Many people had commented about that and now 'Baddy' has shared his views on the same.
ADVERTISEMENT
Article continues below this ad
He said, "I'd love (bringing Khabib out of retirement) lad, I would. I'd love that. But I can't see him coming back at all. He's become the Karen of the MMA scene."
"On the podcast with Mike Tyson the other day lad he's going, 'Oh can you put this fast food away, and this weed?' No, lad! It's his podcast, he'll do what he wants. Shut up! You've been invited on as a guest, lad. Do as you're told you, di**y."
Watch This Story: 5 Young Boxers Who Died After Suffering Damage in the Ring
Like many other people, Pimblett also does not seem to like Nurmagomedov's comments. And while 'Baddy' quickly turned down any news of 'The Eagle' making a comeback, the fighter was critical of Nurmagomedov's appearance on Tyson's podcast.
Paddy Pimblett does not agree with Khabib Nurmagomedov's behavior and comments
Pimblett in his interview with Submission Radio talked about how he thinks Nurmagomedov has become 'the Karen of MMA'. Now, during the latest episode of UFC unfiltered, Pimblett gave the reason behind his comments.
He said, "Just don't understand how you can go on a podcast called 'Hot Boxin' with Mike Tyson' and complain about him smoking cannabis. What planet do you live on, bro? Anyone asks me a question about it, I'm not going to shy away from it."
ADVERTISEMENT
Article continues below this ad
"I'll answer it honestly. I don't care what all the fanboys got to say about me. That's why some people love me and some hate me. After the podcast, he (Khabib) came out and said that he didn't like the way Tyson was smoking and had fast food. I say at least watch an episode before going on a podcast."
ADVERTISEMENT
Article continues below this ad
Pimblett is currently one of the most talked-about fighters in the UFC. And while many people might consider his comments about Nurmagomedov to be an attention-seeking ploy. That might not be the case, as other people have also come out and criticized Nurmagomedov for his comments during and after the Tyson podcast.
Do you agree with Paddy Pimblett? Let us know in the comments.