'When I Wanna Do Something We Are Doing It'- Dana White Says He Is the Best Businessperson in Combat Sports
Published 10/11/2021, 9:58 AM EDT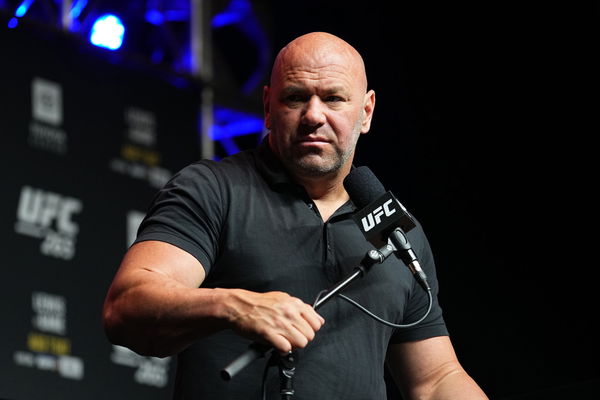 ---
---
The UFC president Dana White explained he is one of the best minds in combat sports. White is the only man in the promotion that makes all the decisions and big differences.
ADVERTISEMENT
Article continues below this ad
A few years back, MMA was not a famous sport in the world. However, after the arrival of the Kingpin Dana White, UFC has achieved great heights. He brought a new wave in the promotion and put the sport on the world map.
Following, White's blueprints, many promotions like Bellator and PFL, have garnered a lot of attention from the fights fans. Unlike other sports organizations, White is the only person who takes all the decisions. He is one of the most prominent names in sports today.
ADVERTISEMENT
Article continues below this ad
Recently, while talking on an episode of Bloomberg Quicktake, White explained the surge of mixed martial arts from a minor sport to one of the most famous sports in the world. He said, "I think the big difference in what makes us, I would say better, but easier to manage those things."
He added, "There's one guy that makes all decisions and that's me. I make all decisions, you know? When I wanna do something, we're doing it."
White also claimed to have surpassed some of the biggest leagues, like the NBA and NFL, with his strategies. Considering his excellence in the organization, White very well might be one of the best entrepreneurs in the sports business. And in the future, the Ultimate Fighting Championship surely might eclipse the other major sports organization in the world.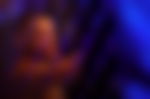 Why Is Dana White the UFC Juggernaut?
Today, the Ultimate Fighting Champion is one of the biggest promotions in the world. And the credits go to one man, Dana White. After the Fertitta brothers and the UFC president took over the promotion, White left no stones unturned to entertain the fans. He always provides fighting fans with the most entertaining fights and gives them what they want.
White's vision and his brilliance in the business largely led the UFC to surpass its competition in the fighting world. He also has the ability to create new stars in the MMA.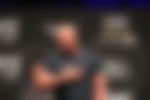 From Nick Diaz to Conor McGregor, White worked with them all to garner huge attention from the fans. His show 'Dana White Contender Series' also brings in excellent prospects in the promotion from around the world.
ADVERTISEMENT
Article continues below this ad
From giving the UFC worldwide exposure to hosting massive events around the globe during the pandemic situation, White and his people have done it all to make UFC what it is today. He surely understands the fans' demand and gives it back to them. As, at the end of the day, it is also the fans that push the UFC into becoming one of the major organizations.
Watch This Story
WATCH THIS STORY: Every Time Khabib Nurmagomedov Met Football Players: Cristiano Ronaldo, David Beckham, and More
ADVERTISEMENT
Article continues below this ad