When Kanye West Revealed Oprah Winfrey's Discouraging Words to Him on Joe Rogan's Spotify Podcast
Published 05/19/2022, 7:11 AM EDT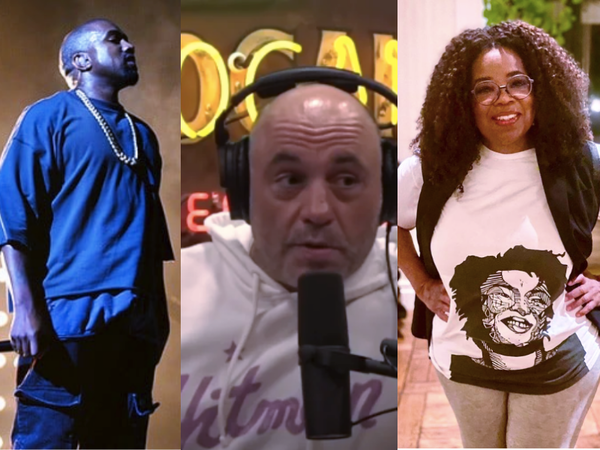 The Joe Rogan Experience podcast has become one of the biggest platforms in the world. This makes it an ideal destination for celebrities and influencers to send their message across to the masses. One such celebrity was rapper Kanye West.
This was back in 2020 when West decided to run for President as an independent candidate. The news drew contrasting opinions from all over.
ADVERTISEMENT
Article continues below this ad
While appearing on the podcast, Kanye West revealed what the iconic TV personality Oprah Winfrey told him about the same. The rapper said, "I remember running into Oprah two days or one day after that, and she's like you don't want to be president."
Host Joe Rogan asked West to elaborate on Winfrey's comments. He continued, "One of the things Oprah said is she said, 'you got to bone up on your foreign affairs.' I remember this, because it's Oprah talking, so I'm gonna remember a lot of what the conversation was, but that's the first thing she said was foreign affairs and foreign policies."
Joe Rogan reveals the best post-fight speech ever
Apart from being an iconic podcast host, Joe Rogan is one of the oldest and most active members of the UFC commentary team. He has earned legendary status in the promotion and his opinions and ideas matter.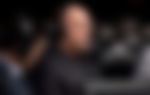 Besides commentary, Rogan also takes the post-fight interviews with the athletes. He has witnessed some of the most legendary post-fight speeches firsthand, but none could match the intensity and charisma of this one.
The former Fear Factor host recently revealed the "best ever" speech he's heard from a fighter. It was from none other than Michael Chandler after his emphatic knockout victory over Tony Ferguson.
ADVERTISEMENT
Article continues below this ad
On The Joe Rogan Experience, he said, "When I interviewed him after that fight, it was the best ever post-fight speech I have ever heard in my life. He is screaming, yeah Conor McGregor…He is amazing at it."
Indeed, it was a brilliant speech that covered all bases. In fact, by mentioning both Conor McGregor and Charles Oliveira, he sent the ball into UFC President Dana White's court.
ADVERTISEMENT
Article continues below this ad
WATCH THIS STORY: Six fascinating facts about the Joe Rogan Experience podcast
What do you think about Oprah Winfrey's advice to Kanye West? Let us know in the comments section below.
Edited By: Reubyn Coutinho