When Khabib Nurmagomedov Met the Football Legend Cristiano Ronaldo
Published 12/04/2020, 11:15 AM EST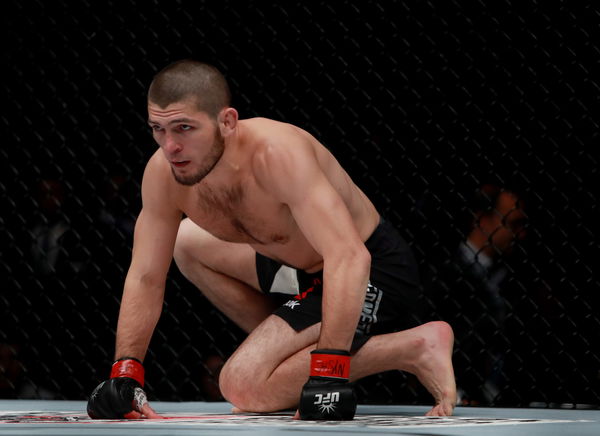 ---
---
Khabib Nurmagomedov is one of the greatest fighters that the Ultimate Fighting Championship has ever seen. He has always done a fantastic job of knocking out his opponents and has dominated the sport since his debut. As of 2020, the Russian boxer is #1 in the UFC men's pound-for-pound rankings. 
ADVERTISEMENT
Article continues below this ad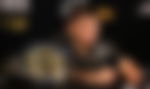 'The Eagle' has given a lot of defining moments in his career. One of those defining moments was when he met the legendary athlete Cristiano Ronaldo. The news of their meet went viral, as it was great to see two legends of their respective sports together.
ADVERTISEMENT
Article continues below this ad
Khabib Nurmagomedov met Ronaldo in Spain
The undefeated Russian was invited to Spain to watch the match between Real Madrid and Real Sociedad in the La Liga soccer match. After the phenomenal victory of Madrid, 'The Eagle' met the football legend, Cristiano Ronaldo.
Both the legends had a good time with each other and were seen exchanging gifts. Ronaldo gifted the Russian a signed shirt and ball, while the Russian returned the gesture by gifting Ronaldo one of his famous native papakha hats.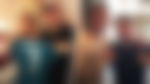 Nurmagomedov and Ronaldo are good friends and world-class athletes. Both of them are extremely hard working and never compromise with their training, which has led them to be at the top of their respective sport.
The Eagle's Words on Ronaldo
Two world-class sportsmen have mutual respect for each other. The Eagle considers Ronaldo as a motivating factor in his successful career in MMA. This is what he said in one of his interviews:-
ADVERTISEMENT
Article continues below this ad
"When I met Cristiano, I had so many questions to ask. I wanted to know how he was able to maintain his desire to be the best for 17 years straight. "Since 2003 he has been at the highest level and every time at the end of the season, he is in the top-ten players ranking list. "Moreover, he was the best for seven or eight years straight in Europe and in the world.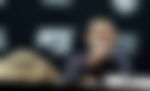 "He won the Golden Ball five times, won the Champions League five times. "He won everything while he was in Manchester United and Real Madrid. Two world-class football leagues. He won everything. "I was wondering how he managed to achieve it. As far as I understand it, his internal energy, desire, motivation, discipline, recovery techniques, regime, nutrition – he combines all of it."
ADVERTISEMENT
Article continues below this ad
'The Eagle' is undoubtedly the best the UFC has ever seen. The sport will always remember the legendary fighter and his performance inside the octagon.