When the $41 Billion Twitter Bidder "Gangster" Elon Musk Responded to Savage Call-Out by UFC Fighter With a Heartening Gesture
Published 04/14/2022, 11:41 AM EDT

Follow Us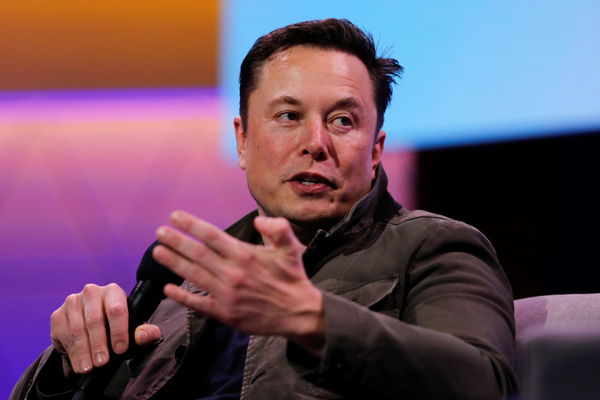 In 2021, at UFC 262, UFC fighter Beneil Dariush defeated the former interim lightweight champion, Tony Ferguson, via a unanimous decision. With this victory, Dariush became the number three ranked lightweight in the world.
Following the fight, Dariush did an unusual thing as he called out the CEO of Tesla Motors Elon Musk in his octagon interview.
ADVERTISEMENT
Article continues below this ad
Later, the UFC lightweight combatant explained the reason for his call out in the post-fight press conference. Dariush was about to become a father, and he wanted the utmost care for his pregnant wife.
Hence, he ordered a Tesla car in December 2020. However, there was a long delay in the delivery. That was the reason Dariush called out Musk. Interestingly, his word reached out to the billionaire.
Musk instantly took to Twitter and apologized to the UFC fighter for the delay. He wrote, "Coming soon. Sorry for the delay!" However, that wasn't enough for the CEO of Tesla Motors. Four days after the Tweet, Musk hooked Dariush with a brand new Tesla car worth over $129K until his ordered car gets ready.
Dariush's manager, Ali Abdelaziz, posted the news on his official Instagram account. He also called the South Africa-born billionaire a gangster for such a response. He wrote, "@elonmusk came through for @beneildariush with a free car until his order is ready. Elon is a gangster @ufc."
WATCH THIS STORY: Conor McGregor's Super-Human Body Transformation After The Horrific Injury At UFC 264
However, this was not the only time Musk made headlines for his gesture on Twitter.
Elon Musk bids to buy Twitter
The CEO of Tesla Motors and founder of SpaceX is always in the headlines for his Twitter posting. Musk believes Twitter is a platform for free speech and needs to go private.
ADVERTISEMENT
Article continues below this ad
Previously, Musk purchased a 9.2 percent stake in the microblogging platform Twitter. After revealing his stakes, the South African-born billionaire launched a poll asking users if they wanted an edit button, which created a lot of buzz.
Earlier, Twitter offered Musk a seat on their board, but they had one condition the Tesla CEO cannot own over 14.9 percent of the company's stock. However, Musk rejected the offer. And a few days after rejecting the seat, Musk offered to buy the social media company for a whopping $41 billion.
ADVERTISEMENT
Article continues below this ad
What are your thoughts on Elon Musk's response to Beneil Dariush? Let us know in the comments below.