When UFC Superfan Bruno Mars Nailed His Conor McGregor Prediction, Yet Got the Subsequent One Very Wrong
Published 05/20/2022, 7:16 AM EDT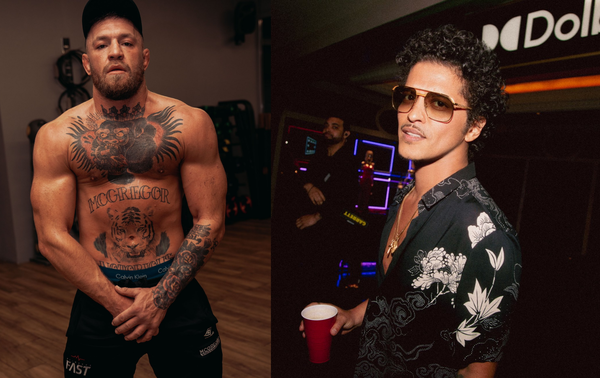 Mixed Martial Arts initially was seen as a very violent and aggressive sport. Over the years, MMA has taken a complete turn. It is now one of the fastest-growing sports in the world. The UFC has spearheaded the rise of MMA. Over the years, many actors, rappers, and celebrities have been a fan of the UFC. They have often been expressive of their love for the UFC and in one such instance, musician Bruno Mars did the same.
ADVERTISEMENT
Article continues below this ad
Back in 2015, Bruno Mars expressed his love and support for the UFC. In a tweet, Bruno Mars wrote 'UFC'
The UFC was quick to note the love and support for them by Bruno Mars. The UFC replied to Mars by tweeting, "@BrunoMars Who you got tonight, Bruno? @TheNotoriousMMA or @DennisSiver @Cowboycerrone  or @BensonHenderson #UFCBoston?"
Bruno Mars replied to the UFC by stating his picks. Mars said, "@ufc @TheNotoriousMMA and @BensonHenderson"
Noticing the predictions made by Mars, the UFC tweeted, "@BrunoMars @TheNotoriousMMA @BensonHenderson Great picks! Both co-main and main card are going to be absolutely insane! #UFCBoston."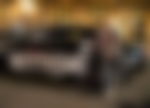 While Mars predicted his winners, only one out of his two predictions came right. Benson Henderson lost his fight, whereas Conor McGregor prevailed in his bout against Dennis Siver.
The sublime performance of Conor McGregor against Dennis Siver
Since his UFC debut against Marcus Brimage, Conor McGregor had won all his fights leading up to the fight against Dennis Siver. Conor McGregor was just coming off a win against the future arch-rival, Dustin Poirier.
ADVERTISEMENT
Article continues below this ad
In the fight, McGregor enjoyed immense support from the Boston crowd. 'The Notorious' dominated the fight from the start to finish. In round 1, Conor McGregor controlled the center of the octagon. While controlling the center, McGregor landed some amazing combinations on Dennis Siver. McGregor maintained range and landed spinning attacks, too. McGregor busted Siver and won round 1.
Round 2 took a similar course when McGregor while maintaining range, picked apart Siver. Minutes into round 2, McGregor landed a jab followed by a cross to the body, which knocked Siver down. 'The Notorious' followed Siver to the ground, passed his guard and achieved mount. Once on the mount, McGregor landed immense elbows and punches, forcing the referee to stop the fight.
Conor McGregor celebrated this victory by jumping over the cage and celebrating in the face of Jose Aldo. The duo, later on, fought at UFC 194 where McGregor knocked out Aldo in 9 seconds of the first round.
ADVERTISEMENT
Article continues below this ad
Watch This Story: Conor McGregor's Super Human Transformation After the Horrific Injury at UFC 264
While Conor McGregor had a tremendous rise in the UFC, in recent years, McGregor has seen a dip in form. Upon his return to fighting, 'The Notorious' will look to regain the form that once made him world champion.
Edited By: Vibhanshu Kumar