'Where the F**k Were These MMA People'- Tyron Woodley Hits Back at Daniel Cormier and the MMA Community for Not Supporting Him
Published 09/01/2021, 5:30 AM EDT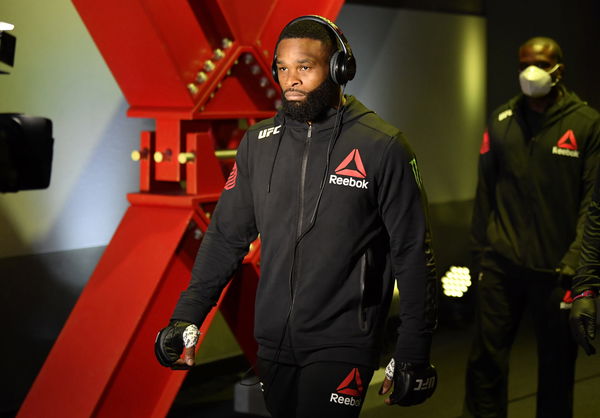 ---
---
Tyron Woodley, the former UFC fighter, lost his professional boxing debut against the YouTube sensation Jake Paul. Woodley was confident that he would defeat the 24-year-old.
ADVERTISEMENT
Article continues below this ad
However, this loss didn't settle well with the former UFC welterweight who demanded a rematch in the post-fight interview. Paul responded to this with a demand, asking Woodley to get an 'I Love Jake Paul' tattoo on his body for a rematch. Woodley immediately accepted the demand.
ADVERTISEMENT
Article continues below this ad
Many fans and celebrities shared their disgust on the internet over the bizarre clause. Daniel Cormier and other UFC veterans advised Woodley to not get the tattoo. However, Woodley walked a different path.
In an interview with Ariel Helwani, "The Chosen One' responded to the advice given by the MMA community. Woodley said, "Man, all these MMA people trying to tell me what to do. Where the f** were these MMA people when they were booing me? When they didn't give me respect, didn't give me the props but everybody wanna tell me what to do and how to do it. And they all want to follow me now."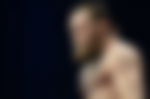 He added, "Now everybody in the boxing gym and f*ing shadow boxing and wanna give advice. I appreciate the love and support, but think about it. None of these people were on my side. Now I'm supposed to f*ing care what you say? No, I got love for DC, but s**t when it comes down to talking about the rematch just makes more sense for me to get a little tattoo that I got a story behind it. I got robbed by the judges and I f**king knocked this kid through the ropes and said I lost."
Will Tyron Woodley Get the Tattoo
'The Chosen One' lost his first-ever boxing match against Jake Paul this Sunday. It was a split decision victory for the YouTuber who went 4-0. However, Woodley wasn't pleased with the results, as he believed he won the fight. Hence, to secure the second fight, the former UFC welterweight agreed to the bizarre clause.
ADVERTISEMENT
Article continues below this ad
Hence, Woodley, who clearly believes he outperformed Paul, is now even willing to go through with the 'I Love Jake Paul' tattoo deal. This shows his determination to do everything on his end to ensure that Jake Paul vs Tyron Woodley 2 is a go.
ADVERTISEMENT
Article continues below this ad
WATCH THIS STORY: 5 UFC Fights You Do Not Want To Miss in September 2021
Do you think he will really get the tattoo for the rematch? Or will his interest in the same wane with time?