Who are Anderson Silva's Kids?
Published 10/28/2020, 11:18 AM EDT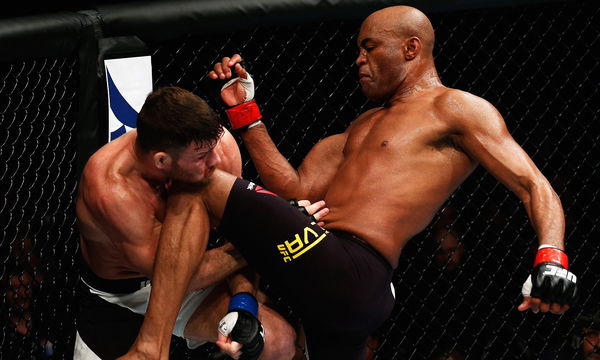 ---
---
Anderson Silva is arguably one of the most phenomenal MMA fighters in the history of the Ultimate Fighting Championship. The legend is ready to take up his last fight this weekend on October 31, 2020. The 45-year-old fighter will face Uriah Hall in the main event of UFC Fight Night.
ADVERTISEMENT
Article continues below this ad
The Brazilian Muay Thai fighter has marked many victories inside the octagon. But apart from his legacy inside the cage, The Spider also known to be a family man. 'Spider' is married to Dayane Silva, and has they have three sons and two daughters together.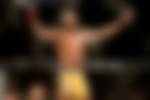 ADVERTISEMENT
Article continues below this ad
Silva's sons are named Kalyl Silva, Gabriel Silva, and Joao Vitor Silva. His daughters are named Kaory Silva and Kauana Silva. The two elder sons of Anderson have been spotted a lot with the Spider while he is fighting inside the Octagon.
Both of Anderson Silva son's train every day at Silva's gym in Los Angeles. However, for now, none of them have shown a keen interest in taking up professional fighting.
The children of Anderson Silva- upcoming legends?
Kalyl Silva
21-year-old Kalyl Silva shares his father's fighting style and extraordinary skills. His way of fighting and flashy moves resemble all what the Spider delivers inside the octagon. However, there is no indication of how serious he is about fighting, but he definitely shows the genetic predisposition to be a force inside the cage.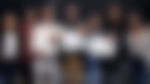 When speaking about his father's legacy this is what the 21-year-old said, "It's something I don't see every day.
"Before, I used to get really anxious, but I'm used to it now. He's very prepared and I'm sure he'll do great in the Octagon and do his job. It's just crazy. I keep thinking as I lay down on the bed before I sleep about all of this, and I just can't find the words to describe it. We used to live in a one-bedroom house, he used to work at a restaurant, and now here we are. It's just crazy.
"He still has a lot of it inside him. Before, I wanted him to quit, but this is all part of him. My dad's been doing this since he was 15 years old, his whole life is in it. I don't want him to stop doing what he loves the most."
Gabriel Silva
22-year-old Gabriel Silva is no less than his younger brother. According to the legend, his eldest son is someone who knows most about fighting. The world is aware of his fine techniques when it comes to kickboxing and has marked numerous victories to his name in the sport.
When speaking about his father, the elder Silva son became emotional. "I like to go along with him to his fights because I grew up watching him become the fighter he is now. I pay a lot of attention to details and try to help him at what he can improve on as we're always talking. It's very satisfying, especially for us, because we watched his development very closely. He's still humble and true to his ideas. We always learn something new talking to him.
"I was always against the idea of him retiring. He must keep training and getting in the Octagon while he has the energy and the health to do so," he said. "If that's what's keeping him happy, I'll always be there supporting him."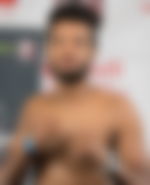 ADVERTISEMENT
Article continues below this ad
ADVERTISEMENT
Article continues below this ad
The other Silva kids have kept a low profile till now and have kept away from the limelight. In spite of all, it is quite evident that The Spider is all backed up by his family. A lot of the credit for his achievements goes to all the support that comes from his kids and wife.
The Spider's reign in the octagon will soon come to a halt. However, with all the support from his family, the fighter looks all happy to welcome the next phase of his life.