Who are Justin Gaethje's Parents and What is their Influence on his UFC career?
Published 10/26/2020, 1:32 PM EDT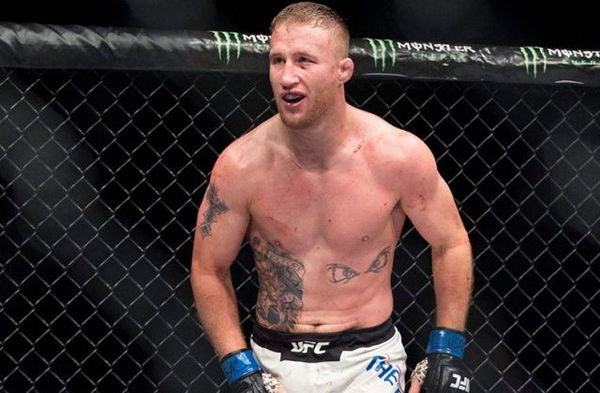 ---
---
Justin Gaethje is one of the most aggressive fighters in the UFC. The American white-collar boxer is at #7 in the UFC men's pound for pound rankings.
ADVERTISEMENT
Article continues below this ad
The interim Lightweight champion has come a long way in his career and recently fought the biggest fight of his life on Oct 24, 2020, against the then 28-0 record holder, Khabib Nurmagomedov in Abu Dhabi.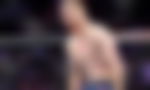 ADVERTISEMENT
Article continues below this ad
The Highlight has enjoyed a storied stint in the UFC, with a total of 9 Fight of the Night and Performance of the Night awards. Gaethje has made his mark in the octagon and his parents have been on his side from day one.
This is what the fighter said before his fight at UFC 254- "Every piece of money they had went into me and my brother and my sister, giving me the opportunities," he added.
"We were two hours from any city. Going school-clothes shopping was a vacation for us. We'd get up and go to wrestling tournaments. We had to drive two to three hours. Sometimes, we'd have to stay the night.
"They financially took hits every single time we did that. Nothing is better than being able to repay that."
Carolina and John Ray Gaethje
The American mixed martial artist was born to mother Carolina and father John Ray Gaethje. The Highlight hailed all the sacrifices that his parents made over the years for the family.
He dedicated all his success to his parents, in the UFC and otherwise. He declared that he was one of the lucky people who got the opportunity to repay whatever his parents had done for him and his siblings.
Coming from a very humble background, Gaethje wanted his mother to retire after his much-awaited fight against The Eagle.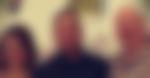 This is what the fighter told BT Sport ahead of the biggest fight of his career, "My parents have never flown international. They got to fly business class. They've never flown business class and my mum is going to retire after this.
"When this fight starts, when that bell rings at the beginning, then I will secure that she will retire after this fight."
Gaethje got special permission from Dana White to let his parents accompany him to the Fight Island in Abu Dhabi. It definitely made sense for his parents to be there with him when The Highlight faced the best fighter in the world of MMA.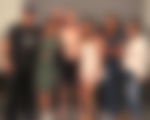 Gaethje has also dedicated his fighting style to his parents and this is what he said in his interview with Sporting News:- "They put me in wrestling when I was four. It's their fault. They gave me two brothers and that didn't help either.
"We didn't get in a lot of fights, but always had healthy competitions, which has run through my blood since day one. I come from a hard-working family. Three generations of my family have worked in the copper mines.
"What else is there? If I'm going out there and not trying my hardest then what the hell am I doing here?" 
Khabib's advice to Justin Gaethje
The Highlight certainly put forth a great show; however, it was the Dagestani powerhouse who emerged victorious. Khabib, who lost his father, asked Gaethje to always be close to his parents.
"Thank you so much, Justin. In 2016 I remember, when I cut weight, you helped me a lot. Thank you, brother. I know you're a great man and I know how you take care of your close people.
ADVERTISEMENT
Article continues below this ad
"I know lots of things about you. Be close to your parents because one day it's going to happen. You never know what's going to happen tomorrow, you never know,"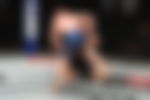 There is no doubt that Justin Gaethje is on his way to achieving great success in the UFC. With all the support from his parents and his hard work, the American is on his way to make history.
ADVERTISEMENT
Article continues below this ad