Who Does Nate Diaz Train With and Where is His Training Camp?
Published 06/08/2021, 4:58 AM EDT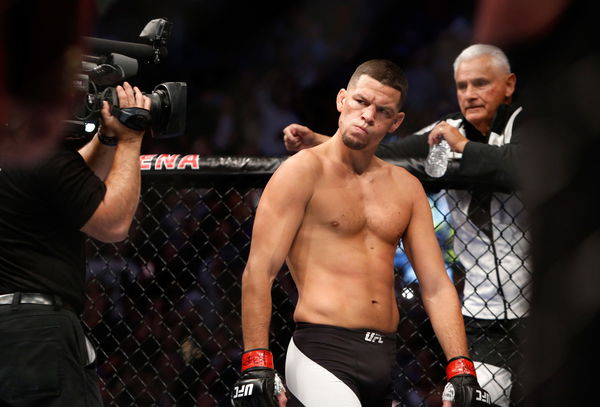 Nate Diaz is arguably one of the most popular figures in UFC history. His ruthless attitude and hardcore fighting style attract a lot of audiences, who eventually end up becoming Diaz fans. His older brother, Nick Diaz, also made his name for the same reasons. Any time a Diaz brother enters to fight in the octagon, it turns out to a guaranteed show for the fans.
ADVERTISEMENT
Article continues below this ad
Diaz is known for putting a constant pace on his opponents and loves to scrap. He has a diehard attitude and does not back down as he constantly maintains the pressure throughout the fight. Who trains Nate Diaz to fight like this?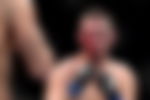 Boxing coach Richard Perez trains Nate Diaz. Perez is a long-time boxing coach of the Diaz brothers and runs his boxing academy at Manteca California. He started training Nick Diaz back in 2004 before his bout against Robbie Lawler at UFC 47. Soon after, the younger brother followed and started his boxing training with Perez.
ADVERTISEMENT
Article continues below this ad
Since then, Richard Perez is the man responsible for training the Diaz brothers. As of now, the duo is again sweating it out in long sparing sessions for Nate Diaz's upcoming fight with Leon Edwards.
Nate Diaz is training with Gilbert Melendez
Being a mixed martial artist requires mastering different fighting disciplines as the fight could go both on and off the ground. Therefore Nate Diaz also trains in Jiu-Jitsu to work on his ground game. For a long part of his career, he used to train at Caser Gracie Jiu-Jitsu but now trains at his brother's academy known as the Nick Diaz Academy in Stockton California with former fighter Randy Spence and BJJ trainer Cesar Gracie.
Diaz trains with almost everyone in the academy but loves to work with his long-time training partner Gilbert Melendez. Melendez is an MMA veteran and has battled top talents from across the world. He is also a former Strikeforce and WEC Lightweight champion. Both Melendez and Diaz are Jiu-Jitsu practitioners and have worked before at the Caser Gracie Jiu-Jitsu academy.
ADVERTISEMENT
Article continues below this ad
Jiu-Jitsu teaches the skill of ground control where a fighter secures a position to apply a submission to his opponent. It is one of the most effective combat techniques used in the world of mixed martial arts.
This is a major reason for Nate Diaz's nine submission wins in the UFC. This technique was introduced in front of the entire world when Royce Gracie graced the octagon at UFC 1. Since then, a lot of fighters started to train in Jiu-Jitsu, more specifically Brazilian Jiu-Jitsu and one of them being Nate Diaz.
ADVERTISEMENT
Article continues below this ad
Will Diaz's training partners and methods help him get another curtail win over the new Welterweight rising star Leon Edwards?
Watch This Story: UFC Champions Who Never Successfully Defended Their Belts