Who Is Conor McGregor's Business Partner, David August, Made Famous by Kobe Bryant, Will Smith, Elon Musk & Arnold Schwarzenegger?
Published 05/11/2022, 12:50 PM EDT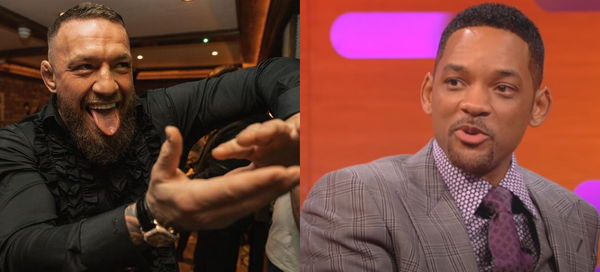 Conor McGregor is mixed martial art's biggest star in terms of fame and the money that he earned and generated for the UFC. That said, even outside the UFC, 'The Notorious' one made so much money that no other martial artist came anywhere close to it.
ADVERTISEMENT
Article continues below this ad
Apart from making money, the Irishman likes to look elegant. And as he claimed, "These custom-made suits are not cheap," he partnered with a big name tailor David August Heil to look well-dressed, initially, and later the two became business partners. And formed a highly proclaimed brand–August McGregor.
ADVERTISEMENT
Article continues below this ad
Who is Conor McGregor's partner, David August Heil?
David Heil is the Founder, CEO, and creative director of the David August clothing brand.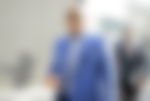 The company makes exclusive premium, luxury menswear since its establishment in 1989.
Does David August have his own clothing line?
Yes, apart from August McGregor, David August Heil has his own clothing line serving big-name celebrities and a reputable name in high-class wearables.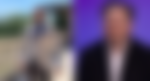 Per their website, the 2003 launched company has over 5K exclusive clients, with renowned names stacking the list.
Which Popular entities has David Worked with?
David August Heil has worked with celebrities and athletes like Conor McGregor, Elon Musk, Kobe Bryant, Will Smith, Robert Downey Jr, Sylvester Stallone, and more. Thus, many sports figures and business executives are associates of the David August brand.
How can you buy David August's clothes?
All the premium, luxurious clothes are available on their website, with different types and fits. Also, MMA fans can go find themselves Conor McGregor-collaborated August McGregor on their official website.
Most Expensive clothes of
David August
A custom fully tailor-made piece from David August Heil can cost a customer a whopping $12K-15K, while a David August suit cost around $6K-$8K. 'Conor McGregor' used to get the custom-made suits, and he paid $12K-13K in his initial days.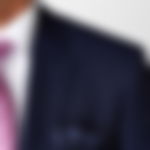 However, their collaboration brand notched down the price while keeping the quality of the product and adding the branding of the Irishman.
WATCH THIS STORY – 5 Potential Opponents For Michael Chandler After A Devastating Knockout Win Over Tony Ferguson
An Interesting fact about Heil is that the 'f*** you' suit trended really well for the August McGregor brand, and it was merely an experiment from Heil.
David August: Net Worth in 2022
According to sources, the celebrity tailor has an estimated net worth of around $3-5 million in 2022. However, there are no substantial reports of his net worth, and neither David August nor any of his associates have made any public statements or releases regarding his net worth.
Interestingly, only his August McGregor brand has an earning of around $50 million a year.
David August on Spotify
ADVERTISEMENT
Article continues below this ad
Surprisingly, David August Heil does not host any podcast on Spotify. However, there's a musician named David August on Spotify, who pulls 360K monthly listeners, whom one could confuse with the wardrobe master.
David August: Popular Interviews
David August Heil is not someone who does a lot of interviews or catches unnecessary attention. Still, the entrepreneur has listed some of his meaningful interviews on his website.
ADVERTISEMENT
Article continues below this ad
| | |
| --- | --- |
| Net Worth | 3-5 million |
| Age | – |
| Marital Status | – |
| Residence | Southern California |
| Profession | Tailor, Businessman |
| Social Media | |
| Websites | |
| Contact | |
| Awards | – |