Who Is Nate Diaz's Brother Nick Diaz?
Published 06/07/2021, 11:26 PM EDT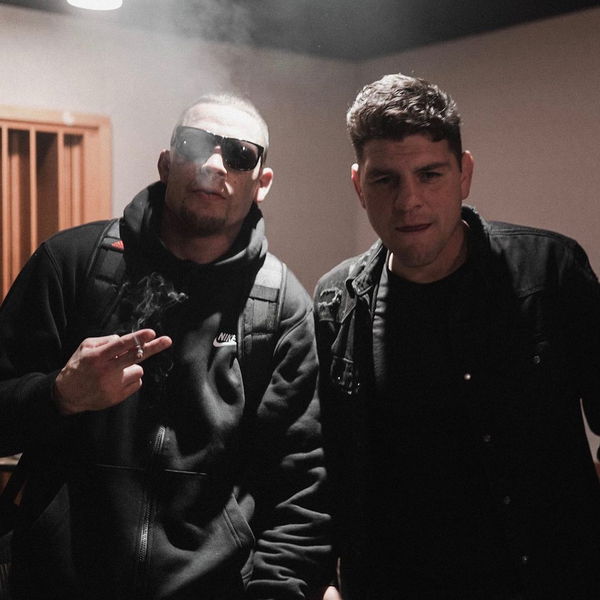 ---
---
Stockton native Nate Diaz returns to action this weekend at UFC 263. Diaz is one of the most prominent superstars in the entire UFC roster. However, it's not only Nate that is an elite fighter from the Diaz family. Nate's big brother Nick is arguably an even bigger superstar and is considered one of the pioneers of the sport of MMA.
ADVERTISEMENT
Article continues below this ad
MMA has seen many iconic brother duos compete in the past. In fact, Nate's opponent this weekend, Leon Edwards, also has a brother named Fabian who plies his trade in the octagon.
But one might argue Nate and Nick are far more superior in terms of popularity and their accolades in the sport. Here, we take a look at the careers of Stockton's biggest fighting superstars.
ADVERTISEMENT
Article continues below this ad
Nick is 1 year and 8 months older than his little brother Nate. In fact, it's the elder brother's influence and fame as a fighter that made Nate the fighter he is today.
Nick is always by the side of his brother, and Nate never fails to return the favor to his big brother. It's truly fascinating to see such a cinematic pairing actually exist in the sport.
A brief look at the career of Nick Diaz
The elder Diaz made his pro-debut as a fighter almost two decades ago in 2001. After fighting in lesser promotions during his early days, he managed to make a way to the WEC.
Then, he got signed by the UFC. His famous knockout of Robbie Lawler at UFC 47 in 2004 is still fresh in every fan's memory.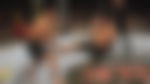 However, after a brief stint, Nick went on to fight in organizations like Elite XC, Pride, and Dream before returning under the Strikeforce banner.
One might argue he had his best career run there. Legends like Frank Shamrock, K.J. Noons, Paul Daley, and more are some of his most notable victims. He also became the Strikeforce welterweight champion during that stint.
After one of the greatest one-round fights with Paul Daley in 2011, Nick rejoined the UFC. He last fought at UFC 183 against Anderson Silva. But he is potentially set for a return to the Octagon soon.
Watch This Story: 5 Interesting Facts You Need To Know About Jairzinho Rozenstruik
A brief look at the career of Nate Diaz
Nate has been a UFC veteran for almost 15 years now. He became The Ultimate Fighter season 5 winner in 2007.
He has since competed in the welterweight and lightweight divisions of the UFC. His only title challenge has been against Benson Henderson for the 155 lbs strap in 2012. Unfortunately, he fell short in that attempt.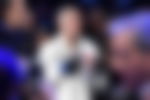 Diaz's rivalry with Conor McGregor has been one of the most intriguing battles in recent UFC history. He defeated 'The Notorious' at UFC 196 to hand the Irishman his first loss in the organization. Donald Cerrone, Anthony Pettis, and more are some of his other most famous wins.
Nate has been able to elevate himself to a superstar status over the years with his authentic personality and entertaining style of fighting. He is a true fighter through and through.
Fans can't wait to see him back in action this weekend. However, in 'Rocky,' he is set to have one the toughest fights of his career to date.
Both the Diaz brothers train in the Nick Diaz Academy in Stockton, California. They have some world class training partners and coaches at their disposal.
Boxing coach Richard Perez, kickboxing world champion Joe Schilling, UFC veteran Jake Shields, and featherweight Kron Gracie are some of the names.
There's no denying the fact that they are probably the most decorated brothers in all of combat sports. Also, fans love the Diaz brothers. So, the anticipation is high for the younger sibling's return this weekend at UFC 263.
Are the Diaz brothers the most famous pairing in MMA? Let us know your thoughts.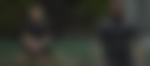 ADVERTISEMENT
Article continues below this ad
ADVERTISEMENT
Article continues below this ad