Who is Rose Namajunas' Brother Nojus and His MMA Record
Published 04/24/2021, 2:50 PM EDT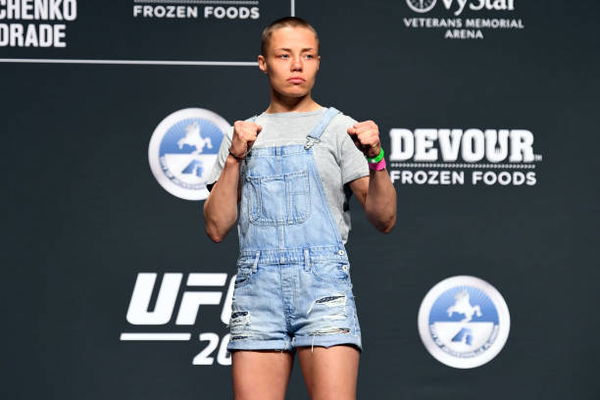 UFC Strawweight Rose Namajunas competes for the belt this weekend at UFC 261 against Weili Zhang. Her younger brother, Nojus, made his professional debut last month under the Mountain Force MMA banner. The featherweight lost his debut fight.
ADVERTISEMENT
Article continues below this ad
Nojus has competed as an amateur too. He was defeated by a split decision in his amateur debut but came back to score a first-minute T/KO win in his next outing.
Nojus has been training martial arts as long as his sister. However, he got tired of conventional gym politics and got away from the sport. He then started teaching music and piano.
ADVERTISEMENT
Article continues below this ad
Ahead of his pro-MMA debut, Nojus explained how he got started with the sport. He was 6 at the time he started training along with his sister. The duo trained with Taekwondo grandmaster Chon Som Cho.
"(Cho) had us all line up in a row, He went all down the line. He would have us line up shoulder-to-shoulder all the way. He would go up to us and punch right in front of our faces, like an inch in front of our eyes.
"The idea was that you couldn't blink when something is coming at you, so you could see, you know? That blink: If you blinked, you had to go do 10 pushups on your knuckles.
"He just did that for the whole class for the whole hour. We were just doing pushups until we figured it out," said Nojus.
However, he lost interest in the sport as mentioned earlier. But his sister's accomplishments encouraged him to return to his pursuit of becoming an MMA fighter.
How Rose Namajunas influenced her brother?
Nojus revealed how seeing Rose thrive in her career convinced him to look back on his MMA career. "When she got on 'The Ultimate Fighter' show, I thought that was really awesome because that was her chance. That was her big break. She took that far," he said.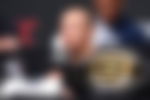 "She took it all the way to a title shot. She lost that fight against Carla (Esparza), and from there, for some reason – I told her because I was actually at that fight; she was only like 22 – I was like, 'Rose, you're only 22. You're so young. You don't even get your full adult brain until you're 26.'
ADVERTISEMENT
Article continues below this ad
"That's the main thing, that in my mind was inspiring because she was so young and she was already at the pinnacle of the sport," he added.
Nojus's MMA debut didn't go according to plan. But if there is anything to learn from his sister's career, it is that they can thrive under pressure.
ADVERTISEMENT
Article continues below this ad
So, one might expect that 'Thug Rose' will once again help her brother pursue his dreams. Rose is set to face Weili Zhang as the former looks to become a 2-time UFC champion this weekend at UFC 261.