Who is Sean O Malley's Girlfriend- Danya Gonzalez
Published 03/26/2021, 4:00 PM EDT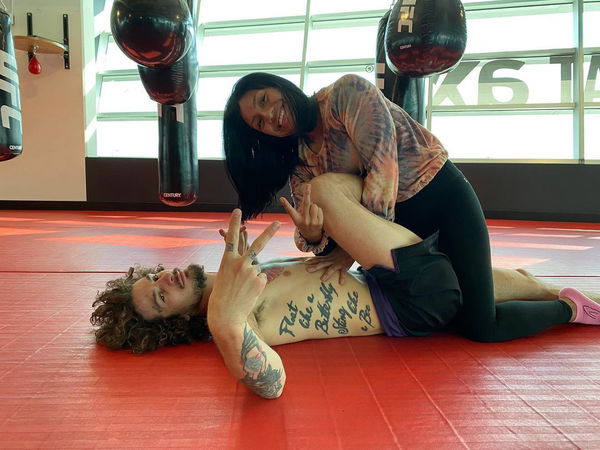 ---
---
Sean O'Malley returns this weekend at UFC 260 as 'Sugar' looks to find his way back to winning ways after his loss to Marlon Vera at UFC 252.
ADVERTISEMENT
Article continues below this ad
He will have a worthy opponent in Thomas Almeida taking the mat against him. Fans are excited to see the two striking masters go at it.
O'Malley is still mentally undefeated, and his unmatched personality plays a big role in his rise to fame. 'Sugar' is the father of one, Elena, her daughter. Danya Gonzalez, O'Malley's girlfriend, is the mother of the baby. Here we take a look at what we know about her.
ADVERTISEMENT
Article continues below this ad
Who is Danya Gonzalez?
Gonzalez is a professional hairstylist. Needless to mention, O'Malley's various hairstyles are a big part of his popularity and he happens to be Gonzalez's biggest client.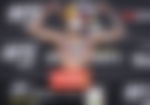 But Gonzalez's interests lie beyond hairstyling as she is deep into the world of mixed martial arts. She trains with O'Malley on multiple occasions.
What's more, she has competed in various jiu-jitsu tournaments. O'Malley appeared in Brendan Schaub's Food Truck Diaries Podcast after his win over Eddie Wineland at UFC 250.
He revealed his relationship with Danya for the first time in that show. "We've been together for a long time and it was before I was 'Sugar'. It had nothing to – do with that [fame]. It had nothing to do with that. I'm gonna live my life," said O'Malley.
'Sugar' revealed before his UFC 248 fight against Jose Alberto Quinonez that Gonzalez was actually 10 days pregnant when she competed in a jiu-jitsu tournament. The bantamweight prospect joked that their baby Elena has good genes because of that.
How did Sean O'Malley meet Danya Gonzalez?
O'Malley met his girlfriend at the UFC gym. He was a prospect, making his way up in the rankings. "I met her at the UFC gym. Danya and her sister are walking out, and he's like, 'Come on, go ask her for her Instagram.'
"I get both of their Instagrams and the rest is history." It was actually O'Malley's coach that asked 'Sugar' to approach Danya.
'Sugar' told this story on the 'Sugashow', which happens to be his podcast. Gonzalez revealed that when O'Malley first approached her, she thought 'Sugar' was 15 years-old. O'Malley was actually 20 at that time. He is actually 3 years younger to his girlfriend.
O'Malley also clarified how his girlfriend took care of him and let him stay in her apartment with her family. 'Sugar' wasn't the star back then that he is now.
But that didn't stop her from believing in him. They used to split bills and food expenses; however, O'Malley admitted that she bore the brunt of their finances.
Danya's friends even suggested that 'Sugar' was just using her. However, O'Malley kept his promise and paid her back by making it to the grandest stage of all, the UFC.
O'Malley and Danya's daughter, Elena
The arrival of Elena O'Malley has been a big change in their life. 'Sugar', a vivid video game lover, does not even get time to play games anymore as he spends most of his time, apart from fighting, with his daughter.
She has been a big change in his life and probably the kind of attachment that O'Malley needs at this point in his career. Being a father will only further increase his sense of responsibility, and that can have a positive effect on his Octagon performances.
ADVERTISEMENT
Article continues below this ad
Nevertheless, he surely has a great partner. What do you make of the beautiful relationship between 'Sugar' and his girlfriend? Share your thoughts.
ADVERTISEMENT
Article continues below this ad