Who Split Robbie Lawler's lip?
Published 09/24/2021, 2:02 PM EDT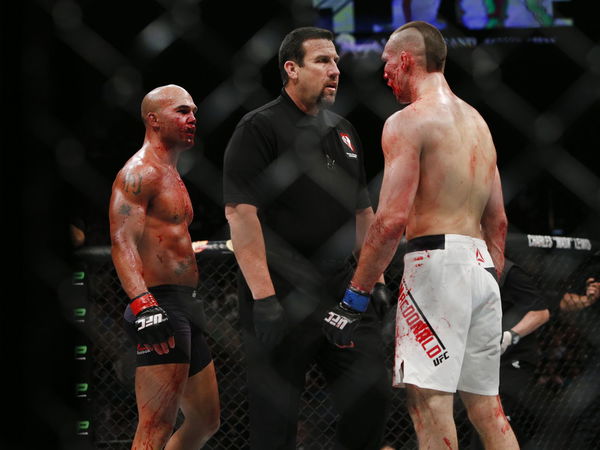 ---
---
Robbie 'Ruthless' Lawler is one of the best fighters the sport of MMA has ever seen. The UFC veteran has been competing professionally since 2001, amassing a phenomenal 44-match record (28-15-0, 1 NC). He has competed in the UFC, Elite XC, Strikeforce, and PRIDE, among other MMA platforms around the world.
ADVERTISEMENT
Article continues below this ad
Robbie possesses great striking skills inside the octagon and has an aggressive fighting style. In his prime years, he was unstoppable and put on some phenomenal fights for his fans to enjoy. However, his most memorable fight was against Rory MacDonald.
Rory is unquestionably a fighting icon and is one of the best welterweight fighters of this generation. MacDonald faced off against then-UFC welterweight champion Robbie Lawler in a fight for the ages, at UFC 189, a little over six years ago. This historical bout is widely regarded as the best in UFC history.
ADVERTISEMENT
Article continues below this ad
Bloodiest match in UFC history: Robbie Lawler
What happened that night in Vegas at UFC 189 will be remembered as one of the bloodiest MMA battles of all time, as well as one of the most entertaining. The fact that this Welterweight title fight was given "Fight of the Year" in 2015 by MMA Fighting and Sherdog only adds to this argument.
The fight was a brutal spectacle, and both men fought until their bodies gave out. They stayed firm no matter what and landed several incredibly hard strikes on each other, causing significant damage. Rory MacDonald was reportedly forced to heal in the hospital following the bout because of a fractured nose. MacDonald had some success with body shots, but Lawler cracked him up on top with some deadly ground and pound. MacDonald's face seemed to be painted with his own blood. And so was Robbie, from his lips. Robbie finished this legendary fight with a sweet fifth-round knockout, proving that he isn't dubbed 'Ruthless' without good reason.
The aftermath of their showdown
From the first through the second round of Lawler vs. MacDonald II, the champion was getting the best of MacDonald, not with his renowned power or speed, but with the inventive counterattacks and by perfectly timing his devastating blows. In the fourth round of the battle, the Canadian landed an incredible elbow to Lawler's face, splitting the fighter's lip open and causing him to bleed profusely. Both fighters showed tremendous heart.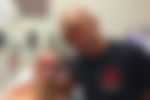 ADVERTISEMENT
Article continues below this ad
However, 'Ruthless' wasn't the only one who took damage in this epic battle. His edge of experience over the Red king came into action and he dominated the fight towards the last round. Rory MacDonald tried hard in the fourth round but could not get a finish. Lawler's deadly jabs caused him a great deal of trouble. By the end of the round, the cumulative damage of his jabs had broken MacDonald's nose and covered the octagon with the fighter's blood.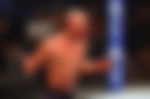 Watch This Story
'Ruthless' eventually won the fight in the fifth round when he landed a heavy jab on Rory's already shattered nose. The referee called it off as soon as MacDonald lost balance and hit the floor.
ADVERTISEMENT
Article continues below this ad
Both fighters are still competing at the highest level of MMA today. Nevertheless, most fans believe the gruesome nature of the fight certainly had an impact on their fighting careers moving forward.
Watch This Story: Five Times Robbie Lawler Shut the Lights Out of His Opponents Inside the UFC Octagon