Who Will Win in a Fight Between Khabib Nurmagomedov and Michael Chandler?
Published 05/09/2021, 8:10 AM EDT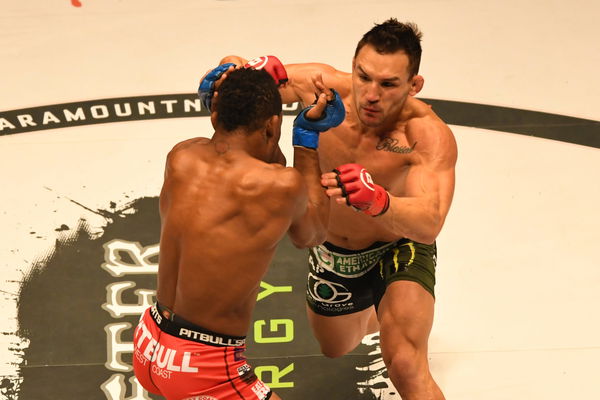 ---
---
The world of MMA is financially sustainable for a variety of reasons. The UFC has a full grasp of this, and they have implemented a model which keeps fans and critics talking for years. One such example is the UFC lightweight division. With the fresh addition of Michael Chandler, the division now has another superstar.
ADVERTISEMENT
Article continues below this ad
However, this recent addition might be balanced out because the former champion has retired. It's not like the UFC doesn't have other superstars in the division, but it will be hard to fill the shoes of the Russian.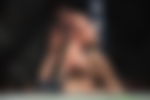 Currently, Chandler is going to step in when he fights another superstar in Charles Oliveira for the title. Both of these fighters were nowhere near the contention last year. It just shows you how much can change in a little while. Chandler joined the UFC from Bellator MMA and stepped in to be the backup for the fight between Justin Gaethje and Khabib.
ADVERTISEMENT
Article continues below this ad
If either of the fighters had pulled out of the UFC 254 fight, Chandler would have fought for the title. It just makes one wonder how a match between him and Khabib would go, considering that there's a very low probability that we'll get to see it now.
Michael Chandler and Khabib Nurmagomedov: A comparison of their fighting styles
Chandler is predominantly a striker with explosive power in his left hand. He used it to beat Dan Hooker in the first round in his UFC debut. 'Iron' Chandler, who has an NCAA background, is no slouch on the ground either. However, it doesn't really matter when we look at the other side of the octagon.
Khabib, who has been the most dominant lightweight in the sport's history, retired without losing a fight in his professional fighting career. He hung his boots up at 29-0 after taking every single opponent down. Despite Chandler's wrestling credentials, it may not have mattered as Khabib isn't your average wrestler.
Chandler would do well to keep this hypothetical fight on the feet, as he definitely has the edge over the Russian with his striking. However, that's no straightforward task. Gaethje fought Khabib with the same game plan, and it worked for the first round, which he won.
The catch was that the first round had taken a lot out of him, and when Khabib tried to take him down in the second round, he succeeded. It was a short while from there to 'The Highlight' tapping out.
Does Chandler have a chance against a wrestler of this quality?
Any person would be wrong to count the American out in any circumstances. He won't be the favorite in his match, but the form he is in right now counts for a lot. Chandler's stock is sky high, and more surprising things have happened when a fighter is in that mindset.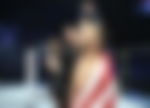 Hypothetically, Khabib should win the fight with his herculean wrestling skills, but there's a reason the fans and pundits love this sport so much. MMA's unpredictability renders any prediction futile as one punch might be enough to turn around a fight completely. However, it is really fun to think about what could have been.
ADVERTISEMENT
Article continues below this ad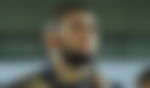 Chandler is the latest superstar of the division, and his rise is well deserved. Now, it's up to him to show the fans that he can compete with the best in the division.
ADVERTISEMENT
Article continues below this ad
Do you think this version of Michael Chandler can beat Khabib Nurmagomedov?