Why Conor McGregor vs. Dustin Poirier Matters so Much to Everyone?
Published 07/08/2021, 7:24 AM EDT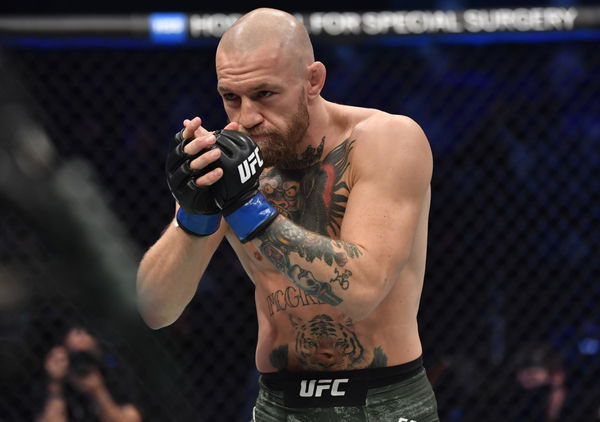 ---
---
The stage is finally set for the biggest fight of the year as the richest man in all sports takes on one of the nicest guys in MMA. While this might be painting them in a corner, you cannot dissociate Conor McGregor and Dustin Poirier from these traits.
ADVERTISEMENT
Article continues below this ad
McGregor has turned himself into a global brand, and everything he touches turns to gold. On the other hand, Poirier is doing his hardest to make life better for the citizens of Lafayette, Louisiana. Their fight at UFC 264 has divided the MMA community in half.
ADVERTISEMENT
Article continues below this ad
However, this is not the true Conor McGregor. Behind all the trash talk, cars, and money, lives a man who would do anything for his family. The theatrics might mask the true nature of this Irish legend who recently donated $5 million to a charity in Poirier's hometown because of a gentleman's agreement. Dustin Poirier is a great man who deserves all the love and support that he gets, but it shouldn't mar the image of his opponent.
Hence, this fight is not just a fight between two superstars of the sport. It's a spectacle for those who are new to this business. For the old heads who enjoy watching two men battle it out in a cage just for the sake of it, the beauty is not lost. Conor McGregor, the man who has lost two fights in the lightweight division, dominantly so, gets another chance to prove himself on the biggest stage.
Conor McGregor vs. Dustin Poirier 3
This fight matters so much because it's a statement of intent from the UFC. They are not afraid to make tough decisions, and they never will be. Under the leadership of Dana White, UFC has taken advantage of every single situation thrown at them, and they will continue to do so. Making this fight wasn't a hard decision for them at all. In fact, the fighters asked for it themselves.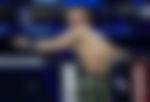 However, it does tell you that the fighters have begun to recognize how this entire business works. They know that they only have so much to give, and while they might find much more success fighting for the title, the UFC encourages them to fight for themselves and their money. It's a bloody, sweaty, fast-paced, 25-minute abbreviation of the American Dream, and the UFC wants you to take it all in.
ADVERTISEMENT
Article continues below this ad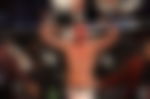 When the fight finally does roll down on July 10th in the main event of UFC 264, be sure that you are there because the stage is set, and the fans are there. Join the large horde of the crowd living and breathing in the atmosphere of one of the most electric fights the UFC  has to offer right now.
ADVERTISEMENT
Article continues below this ad
Do you think Conor McGregor can beat Dustin Poirier?