Why Khabib Nurmagomedov Should Not Return to the UFC Again?
Published 12/25/2020, 11:02 AM EST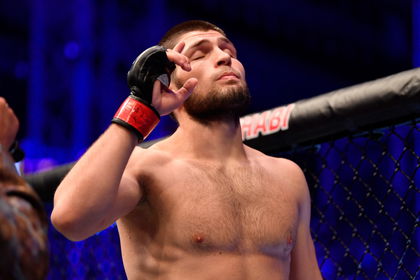 ---
---
UFC lightweight great Khabib Nurmagomedov broke several hearts after he announced his retirement at UFC 254.
ADVERTISEMENT
Article continues below this ad
The 32-year-old defended his lightweight strap against Justin Gaethje in a clinical second-round submission at the headliner fight.
It was his fourth successful title defense, and fans analyzed his future against other contenders of the division. However, 'The Eagle' tagged it as the finish line and publicly hung his gloves.
ADVERTISEMENT
Article continues below this ad
However, Nurmagomedov still holds the UFC lightweight belt with a pro-MMA record of 29-0. So, several fans still wish to see  30-0, or maybe even 29-1 in the champion's updated resume. The MMA community has constantly asked the Russian to return.
Khabib Nurmagomedov, on his part, has dropped several hints expressing a desire to return. But it might be a good decision to remain unbeaten without the risk of losing it all.
While there are several reasons on why the Dagestani should return, there are a few reasons that might keep him retired.
Here's a look at some of those reasons why Khabib Nurmagomedov should stay retired.
Khabib Nurmagomedov- The unbeaten champion
Nurmagomedov is clearly the Floyd Mayweather of MMA. He is a global phenomenon and has amassed an enormous fortune. So, retirement might be a great option. The lightweight division is treacherous, and it has always been. Khabib might be the best, but several elites have faced defeats after they surpass their prime.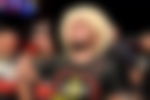 So Khabib's return will clearly endanger his clean record. As his fans envision a 30-0 in the coming days, in MMA it doesn't take much to get to 29-1.
Also, Nurmagomedov has reportedly set up an MMA promotion with worth millions in his home country, and is working on putting the sport in the Olympics. The Dagestani has been a great ambassador of MMA.
He can deploy his time now being an administrator now. While boxers turning to promoters are common, 'The Eagle' can bring a similar trend in the MMA world.
While Conor McGregor also has his own sports promotion, Khabib has joined the bandwagon.
Multi-million charity fights?
ADVERTISEMENT
Article continues below this ad
Akin to Mike Tyson, fans will seemingly pour a lot more to see a retired champion get into action. It can be a huge cash cow for the MMA legend.
So Nurmagomedov might stay retired to accept exhibition fights, which are comparatively easier than professional bouts.
ADVERTISEMENT
Article continues below this ad
Do you think the lightweight GOAT should return?