Why US Military Veteran-Founded Black Rifle Coffee Company Is DOUBLING Joe Rogan Partnership Despite the Spotify Controversy
Published 02/11/2022, 10:30 AM EST

Follow Us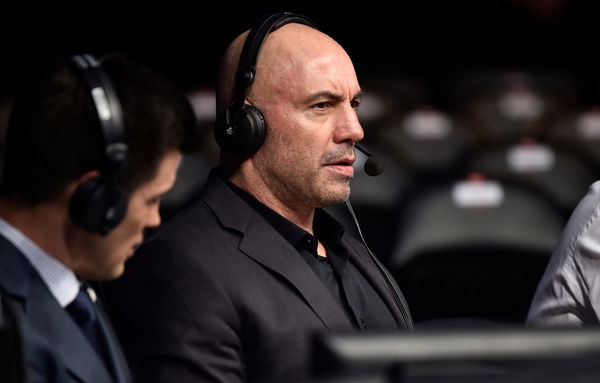 Lately, the UFC commentator Joe Rogan has found himself in trouble for talking freely about the ongoing pandemic on his podcast. Many big names from around the world have called to ban his podcast for spreading misinformation.
However, several others have come to support Rogan amidst the controversies. One of them is the Black Rifle Coffee Company founder and CEO Evan Hafer. The latter has not only backed Rogan but also has doubled down on his partnership with the podcast host.
In an interview with Yahoo Finance, Hafer revealed he is friends with Rogan even before they had a partnership. While sharing his thoughts on the ongoing controversy, Hafer said, "The controversy around his podcast, like I said, we don't necessarily pay attention to it because a lot of it is white noise."
ADVERTISEMENT
Article continues below this ad
"I understand you know there are different aspects with the conversation but you know as a fan of his show. And as a guy that's been listening to Joe, he's created exponential value throughout my community for veterans."- he added.
"Because he's been able to explain very complex and give people a platform to discuss very complex issues. So, I don't shy away from that. I don't leave my friends over what I think are ultimate speeds bumps in a very long road. So there's no determining for me from that."- Hafer concluded. 
Why is Evan Hafer supporting Joe Rogan?
Joe Rogan, the UFC commentator, is one of the most influential people in the world. Besides UFC, the 54-year-old is the voice of the hottest podcast, The Joe Rogan Experience, which garners millions of views per episode on Spotify.
The comedian and host have an exclusive deal with Spotify worth an estimated $100 million. In the podcast, Rogan discusses a wide range of topics, from Science and politics, with some of the most notable names including Elon Musk, Mike Tyson, and Bill Burr.
ADVERTISEMENT
Article continues below this ad
While others have put their hands down on Rogan, Hafer is backing him up. The latter is a US military veteran and the founder of the Black Rifle Coffee Company, which also works on helping military heroes to better their civilian life. They also help service members successfully transition from the military into entrepreneurship.
Hafer and Rogan are very close friends and share a quite similar view on the US military veterans. Hafer himself has appeared in one of Rogan's podcasts where they discussed issues that nation's heroes face after their service.
ADVERTISEMENT
Article continues below this ad
Hence, the veteran and the founder of the Black Rifle Coffee Company is backing Rogan despite the ongoing controversy.
What are your thoughts on the military veteran Hafer supporting Rogan? Write us down below in the comments section.